Innovate, connect and
scale
online
with
Mirakl
Platform
Platform models enable retailers and B2B businesses to offer a broader catalog without the risk or cost of buying more inventory. Mirakl Platform unlocks key benefits like speed, scale, agility and profitability through marketplace, dropship and one creditor.
Only Mirakl addresses all the unique needs of retail and B2B industries, and makes it possible to scale all third-party supplier operations separately or unified on a single platform.

"We look at a variety of factors in considering the optimal distribution channel for third-party products, from fulfillment to pricing control to promotional strategy. But in the end it's about driving the customer experience with even more products to meet their diverse needs."
Josh Janos
Vice President of Marketplace, Macy's
Fuel your eCommerce growth with
Mirakl
Marketplace
Platform
Launch a marketplace to grow online revenue, future-proof your business through a wider assortment and increase operational efficiency by delegating more activities to third-party suppliers.
Flexible technology to launch quickly

Mirakl's pre-built connectors and flexible APIs for operators and sellers reduce the cost and time needed to integrate marketplace operations with existing eCommerce tech stacks. 

Accurate and fast product catalog integration

Use fewer resources to harmonize large volumes of product data from different sources. Data mapping is 1000x faster with Mirakl's AI that detects syntax similarities from product descriptions, and automatically maps categories and values to existing taxonomy.

Sellers are set up for success

Sellers access their own dashboard where they can easily manage their KPIs and fulfill orders in the Mirakl seller portal, or via APIs and pre-built integrations from their existing eCommerce tools.

Superior and seamless customer experience

Provide sellers advanced workflows and shipping capabilities that improve customer experience. Set up business rules to automatically prioritize best performing sellers and alert or suspend sellers that are underperforming.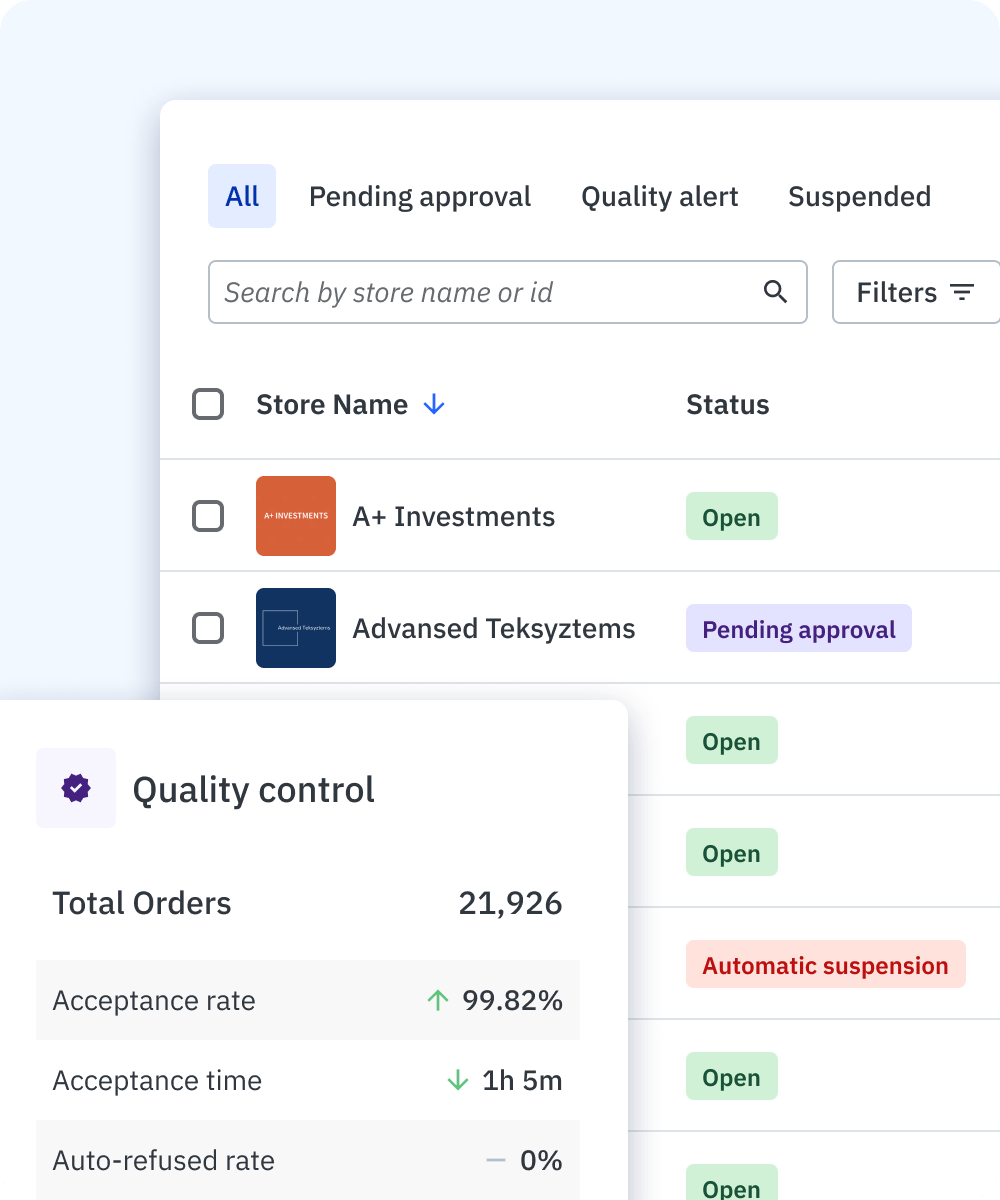 "At La Redoute, we have long been aware of the power of the marketplace model to quickly and securely meet the new expectations of our customers. This new partnership with Mirakl lets us strengthen our position as the preferred fashion and decoration lifestyle platform for families in France and Europe."
Nathalie Balla
Co-CEO, La Redoute
Scale your dropship business with
Mirakl
Dropship
Platform
Increase eCommerce efficiency with dropship operations. Advanced tools, business rules and automation mitigate inventory risk, optimize cash flow and reduce manual effort without giving up control. 
Fast, flexible supplier onboarding and management

Self-service tools and connectivity options like API, EDI and pre-built connectors (e.g. SPS Commerce) enable rapid onboarding of suppliers and their catalogs with fewer resources. Configurable order and payment workflows automate supplier management.

Advanced catalog integration for better product data

Mirakl's AI-powered tools enable flexible onboarding and fast catalog integration to complete and enrich product details before going live. Mirakl's catalog tools provide businesses fast, efficient and reliable management and expansion of digital assortment, ensuring fast time to market without compromising data quality.

Automated performance management

Real-time view of supplier SLAs and automated warnings and suspensions avoid poor performance and control the customer experience. 

Improved customer experience

Strong process of incident management allows you to engage seamlessly with your suppliers to address issues and guarantee an optimal customer experience.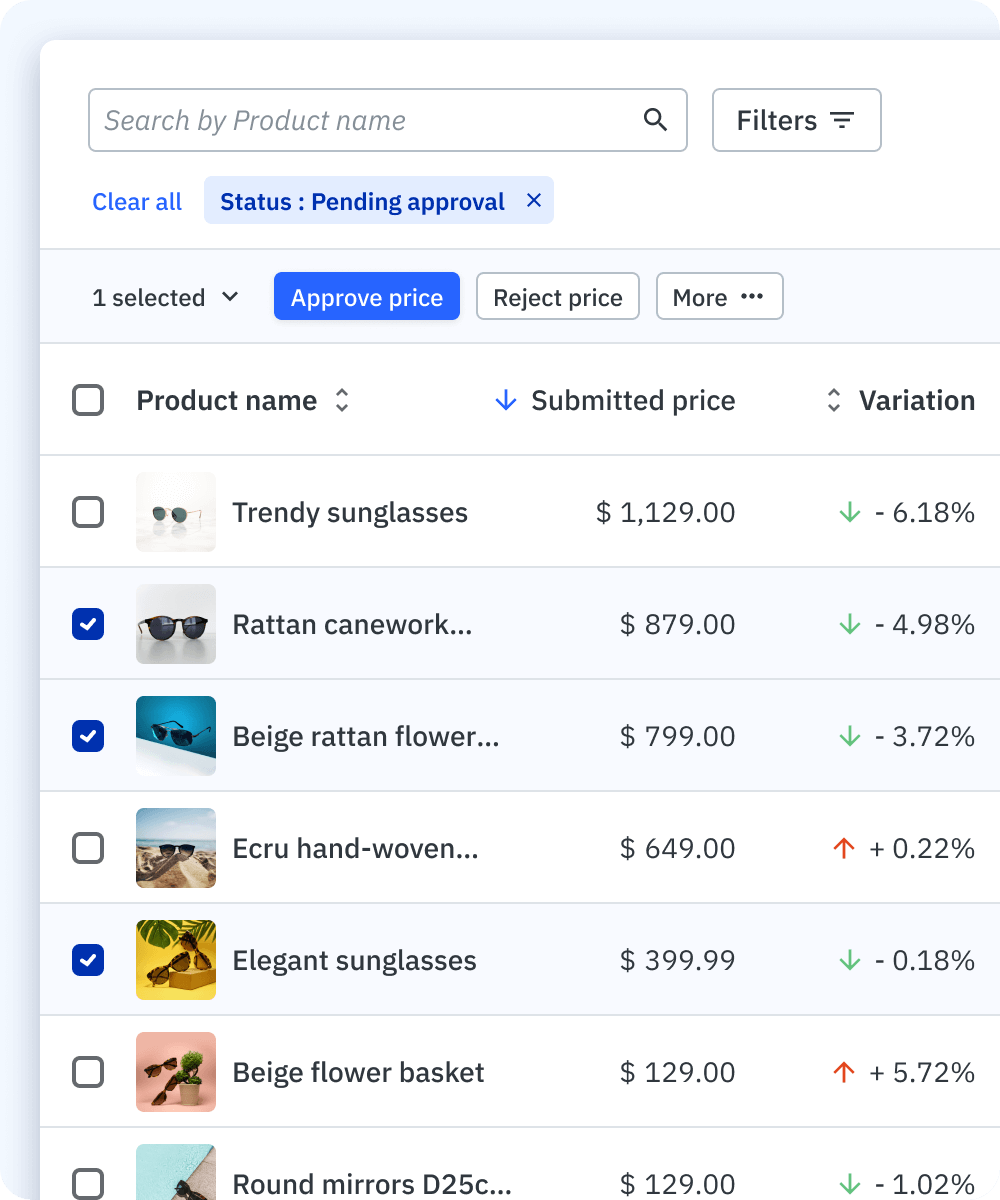 "Combining dropship and marketplace reinforces the robustness of our business model and is a key strategic growth lever. Mirakl's platform provides our brand partners with a more modern set of seller tools to accelerate growth and drive customer satisfaction."
Thierry Petit
Co-Founder, Showroomprivé
Digitize

your

B2B

organization

through a unique set of features customized for B2B industries

As B2B organizations digitize their businesses to become one-stop shops, they can leverage Mirakl's marketplace, dropship and one creditor platform models together for a fully digital B2B buying process. Our products comprise a rich set of features specifically designed for B2B organizations, including the ability to model B2B-specific product formats, diverse order workflows, invoice generation & reconciliation capabilities or multiple price & quote options.
Mirakl One Creditor

Act as the single 'face' for all transactions, simplifying vendor management and the overall buying process for your B2B buyers. With Mirakl One Creditor, B2B operators can invoice buyers in their own name, on behalf of their sellers. 

B2B Payment and financial workflows

Bring all payment workflows to accept both Buy Now and Pay Later schemes through card processing and net terms. Provide unified and guaranteed supplier settlement. Leverage simplified financial workflows, data collection, and heightened visibility to streamline the invoicing process and accelerate payments to sellers.

B2B tiered pricing models and quotes

Allow your suppliers to offer customer-specific pricing, scheduled pricing and manage quote requests. As an operator, monitor and validate supplier price changes before publication.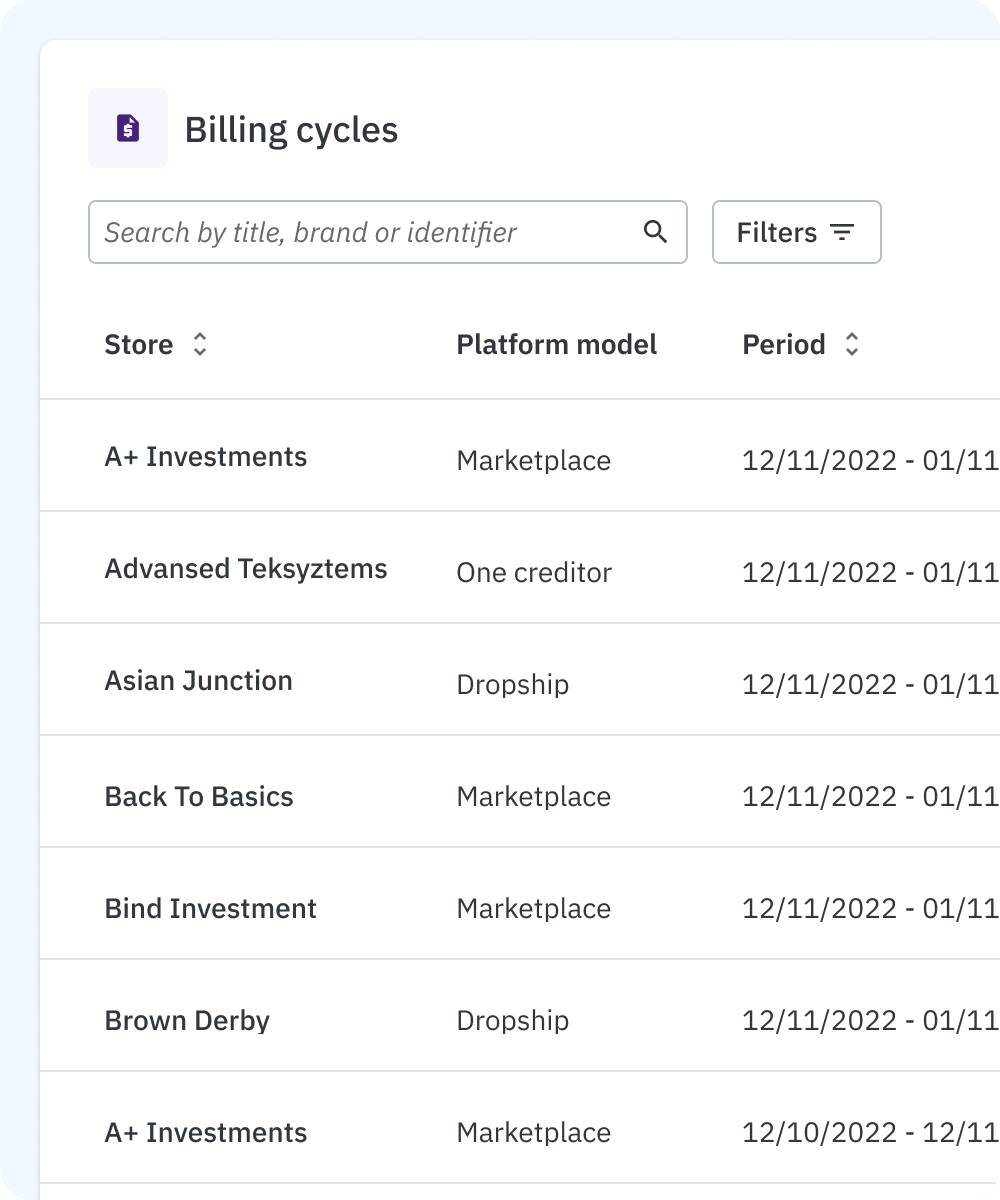 B2B customer organization and user management

Support B2B ordering through dedicated data models with different customer organizations and user profiles for administrators, approvers and requisitioners. 

Compliant invoice generation and reconciliation

Across various business models, get the structured transactional data for electronic invoicing for both buyers and sellers. Facilitate matching and reconciliation between orders, invoices and payment charges.

Supporting the delivery promise

Meet the multiple B2B buyer requirements for time and location of order delivery, and improve your B2B buyer's experience through more accurate ETAs and location on business days.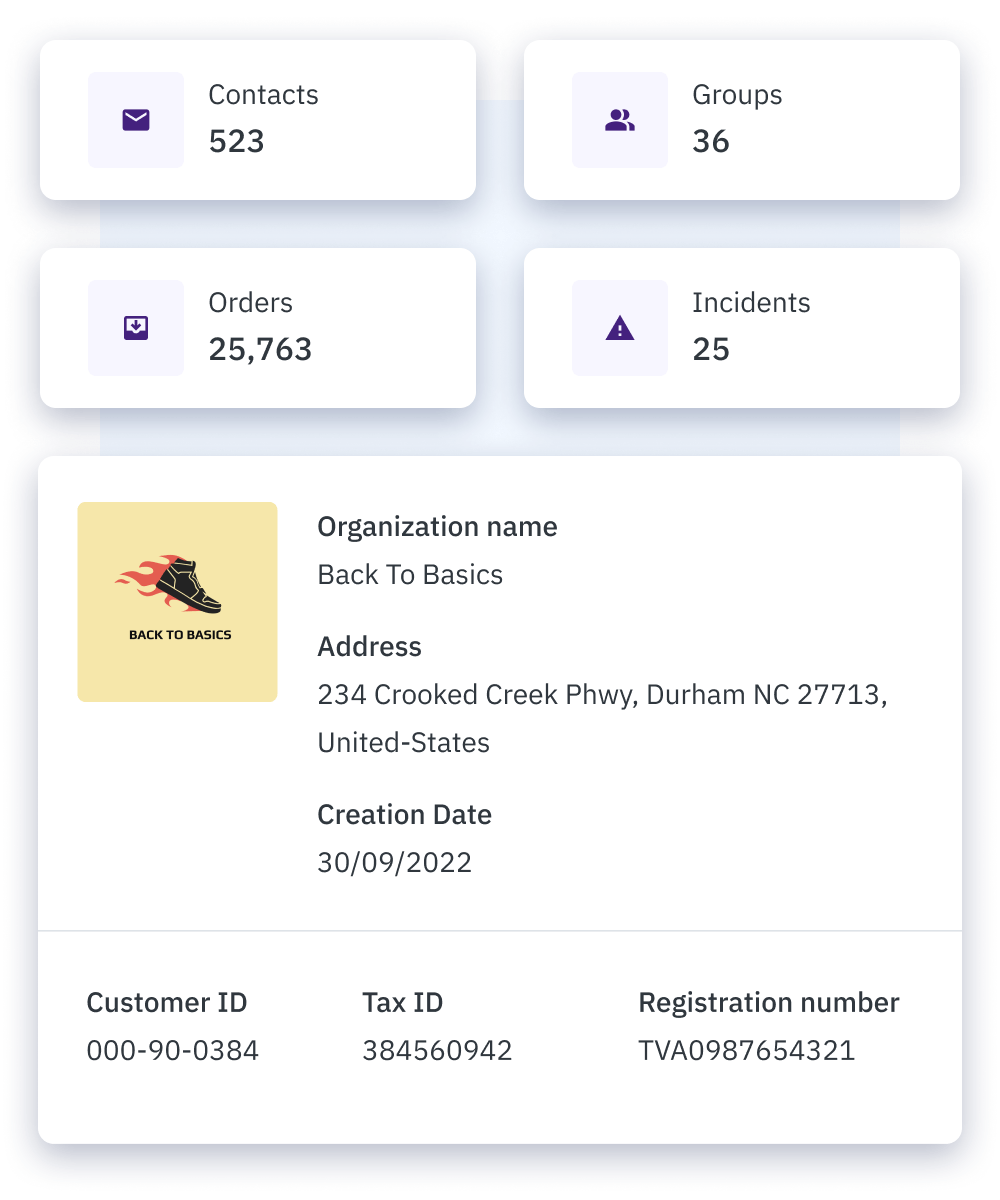 "Sonepar is confirming its very strong omnichannel ambitions by developing the first electrical equipment distribution marketplace for professionals in France. Only Mirakl's technology, know-how and ecosystem of partners, combined with the expertise of the 200 Sonepar experts in our Digital Factory, will enable us to deploy this unique innovation in record time and integrate it to the Group omnichannel platform."
Jérémie Profeta
Chief Digital Enterprise Officer, Sonepar
Bring more value to your customers with
Mirakl
Marketplace
for
Services
Accelerate online marketplace growth and offer more value to customers by adding complementary services to extend your product assortment—all from a single platform.
Flexible service model configurations

Define categories and subcategories of services, then empower service providers to configure offers to suit the unique definitions of each service listing.

Tailored pricing and consumption options

Leverage various service delivery and pricing options, from vouchers and time-based consumption to price estimates from complex services that are finalized at service delivery.

Services tailored to customers' geolocation

When service providers propose specific service locations, integrated Google Maps automatically match the right providers based on the customer's geolocation.

Quality assurance guardrails

Monitor service providers across customer ratings, order acceptance, incident rate and more. Set rules to automate for a consistent customer experience at scale.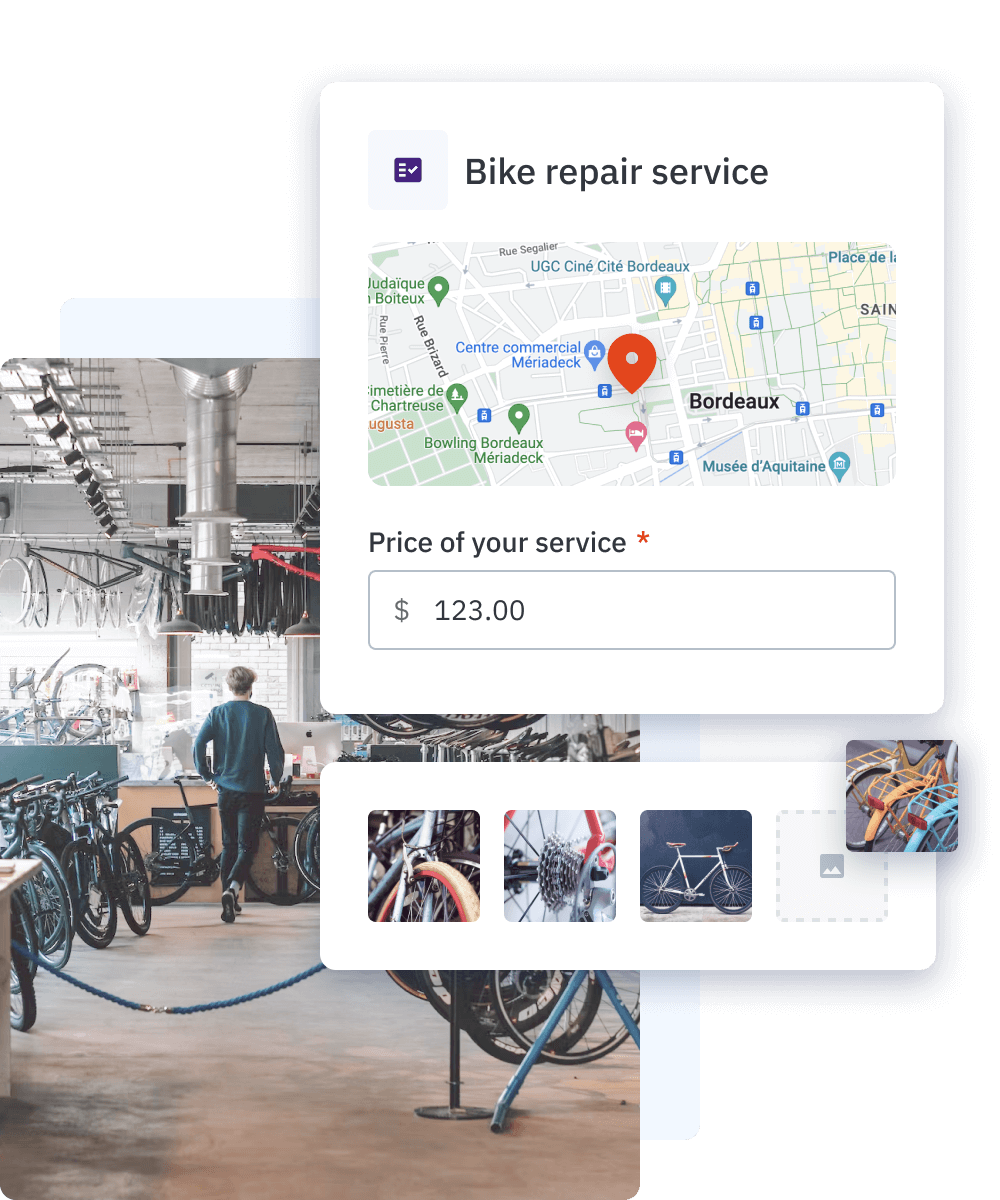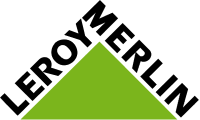 "After evaluating a number of different options for building our online marketplace, we selected Mirakl for its proven experience in marketplace business, strong and tested platform, service capabilities, and its ability to quickly implement the platform."
Francois Gabert
CMO, Leroy Merlin Brazil