Streamline supplier
catalog
onboarding
Product information is one of the most important features on an eCommerce site and has a direct impact on the customer experience. Mirakl Catalog Platform helps retailers and B2B businesses reduce the manual effort of integrating and maintaining new supplier catalogs online. 
Digitize

and

enrich

your product catalog

Expand your digital assortment quickly and efficiently, without compromising data quality and the customer experience. 
Increase business efficiency

Save time managing large volumes of products and data sets.

Improve data quality

Increase trust and buyer confidence with more complete product data.

Optimize the buying experience

Make it easier for the customer to always find what they want.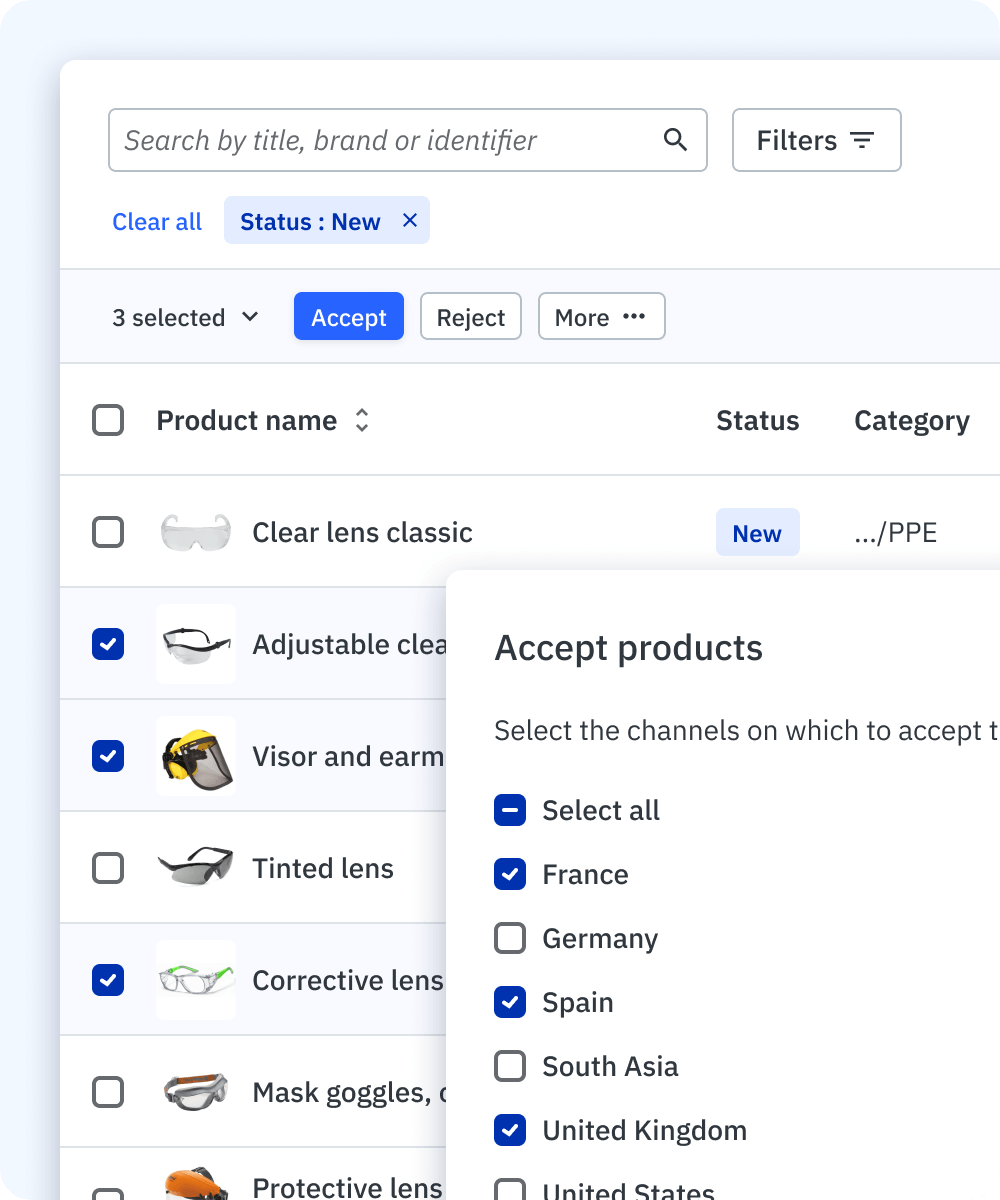 Aggregate multiple suppliers' catalogs and
harmonize
product
data
Ensure you have a single global SKU with the most detailed product sheets. 
Deduplication & aggregation

Eliminate duplicate products without losing critical attributes and product details. Consolidate all your data sheets from different providers into one single perfect data sheet.

Supports the needs of any supplier

Flexible catalog integration methods meet the needs of sellers at any level of sophistication. Integration methods include .csv/.xls spreadsheets, .xml, FTP, API or pre-built integrations.

Frictionless catalog integration

Manage high volumes and multiple streams of catalog data, optimized for seamless ingest by your commerce systems.

Advanced moderation workflow

Review product snapshots and choose to accept, flag for validation or reject with specific feedback to the seller. Operators have the option to validate all new products before they are live.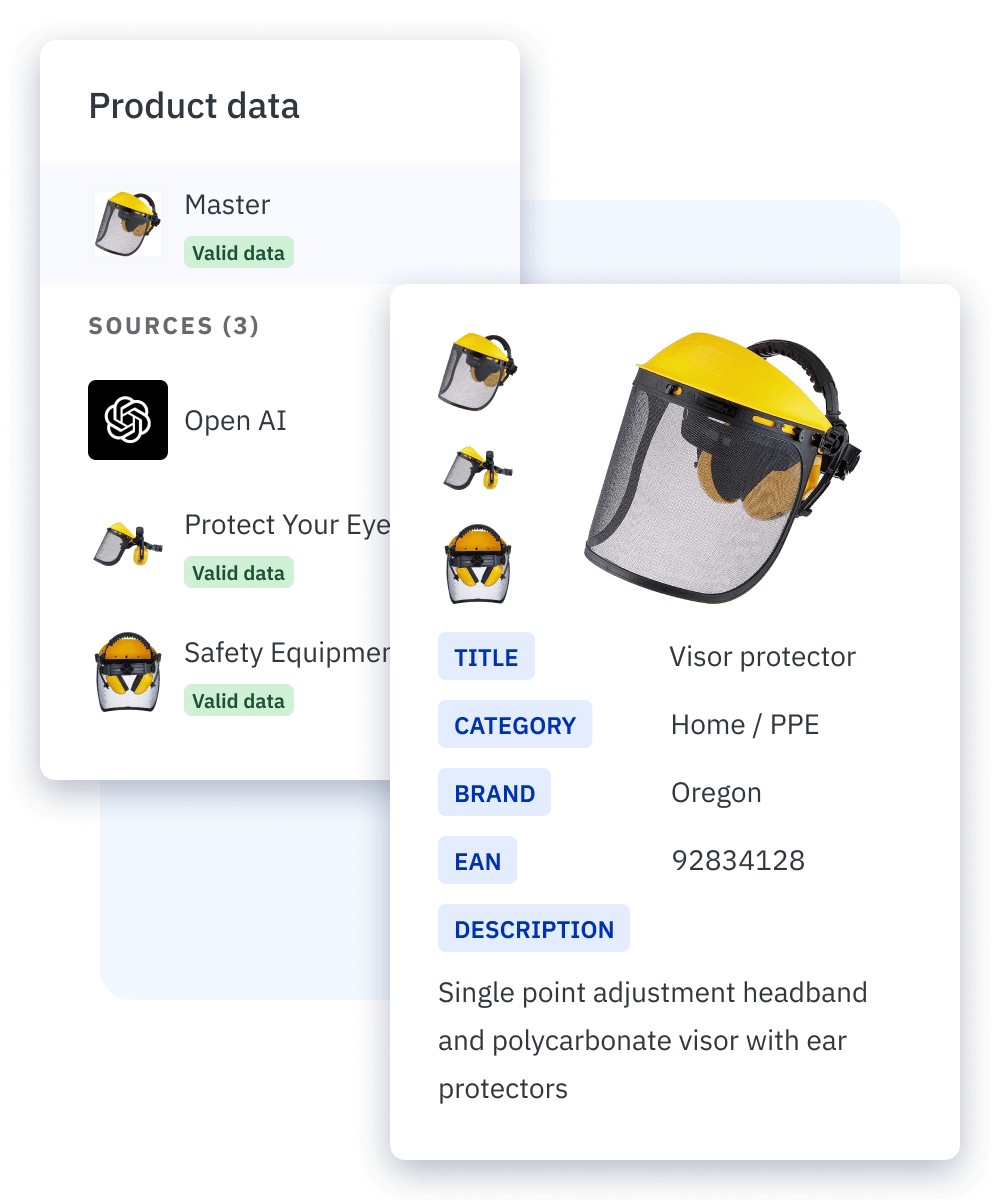 Achieve
precise

accuracy

and

speed

with the most innovative AI

Accelerate catalog integration and improve accuracy with Mirakl's AI-powered data mapping.
Continuously enhance product data quality

Proprietary AI detects syntax similarities and defining characteristics from product descriptions. Seller categories and subcategories are automatically mapped to your format. Progressive learning AI capabilities fine-tune recommendations as the assortment grows.

Automation to reduce time on catalog management and scale

Leverage business rules and automation to ingest massive amounts of product data accurately and efficiently. Real-time feedback ensures all required categories, values and attributes are captured. With Mirakl Catalog Platform, you will easily manage millions of product data sheets.

Grow faster with AI-powered data mapping

Provide suppliers significantly enhanced self-service capabilities, while streamlining and automating data governance rules. When sellers can onboard their catalog quickly, they can sell faster.