The only pay-out solution built by payment and marketplace experts
Attract top sellers with simple onboarding, as well as fast, efficient and secure payments to sellers. Mirakl Payout's integration enables marketplaces to launch faster with easier setup and management of payment workflows with one unified connection—and with minimal impact on existing pay-in provider relationships. 
Pay-out built for marketplaces
Mirakl Payout fuels seller and GMV growth by mitigating the complexity and risk of seller onboarding, foreign exchange and third-party seller payments all while maintaining your existing pay-in PSP relationships.
Streamline seller onboarding & KYC

Reduce administrative burden and increase the number of sellers on your platform with simpler payment workflows, including KYC and regulated escrow, and currency exchange.

Pay sellers faster

With Mirakl Payout, marketplace operators are able to pay sellers more often and in their preferred currency and funding instrument. 

Simplify data reconciliation

Unlike other solutions, Mirakl Payout eases the reconciliation process between first-party & third-party funds, ensuring all payment data is organized and held within compliance of regional rules.

Ensure regulatory compliance

Mitigate risk and exposure to penalties and fines with a solution that is compliant with U.S. money transmitter (MTL) and EU PSD2 regulations.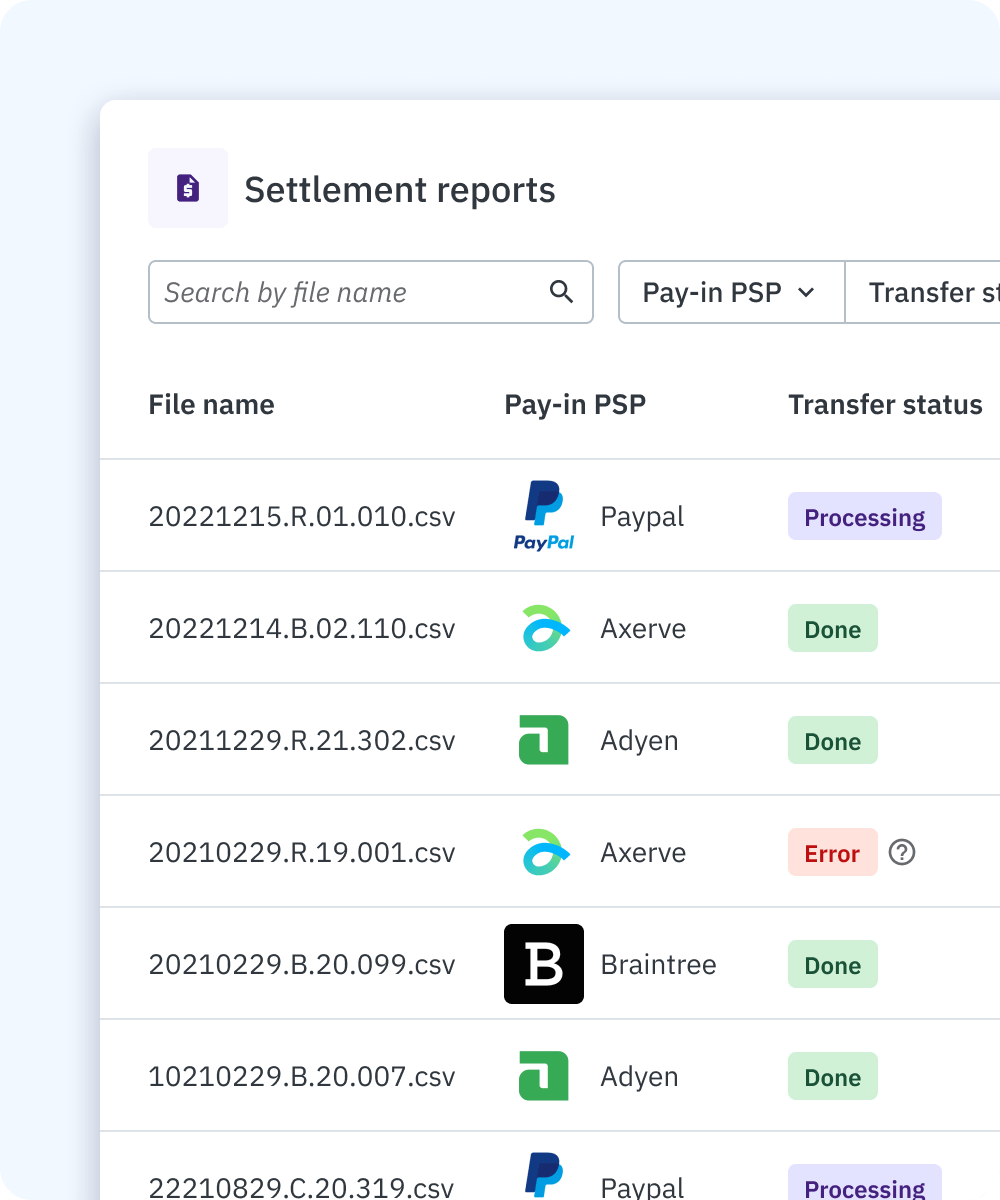 A unified, globally compliant pay-out solution
Mirakl Payout is a global solution for seller pay-outs that simplifies what has historically been a fragmented process. It works with any pay-in provider relationship. 
Accelerate solution integration

Simplify set up and management of payment workflows with one unified connection, leveraging the existing Mirakl Marketplace Platform backoffice and billing cycle to launch even faster.

Facilitate international expansion

Enable frictionless onboarding of cross-border sellers and international growth with multi-currency. 

Streamline administrative workflows

Save time and resources with a centrally managed pay-out solution that efficiently handles the end-to-end process no matter where you or your sellers do business.