Blog
The DIY and Home Retailers Launching Online Marketplace Platforms To Deliver Their Customers Value and Choice
Sophie Marchessou - April 3, 2023
What would you do if you couldn't go on vacation or take your family out for a nice meal? The Covid-19 pandemic gave us an answer. With entertainment options closed and people restricted to their homes, consumers shifted their spending instead towards renovations and DIY projects. 
But as life has returned to normal for consumers globally, the DIY bug has proven to be more than a passing phase. The DIY market, valued at $240.6 billion in 2021, and is expected to grow to $372.1 billion by 2031. Consumers looking to update and personalize their homes are constantly on the lookout for new products in line with latest trends and their personal interior preferences. Retailers are therefore under pressure to deliver more choice and product variety in response to this constantly increasing and evolving consumer demand.
DIY projects also allow shoppers to make their homes more environmentally friendly or reduce costs during the current cost-of-living crisis, whether by replacing insulation to lower heating bills or installing smart home devices to improve energy efficiency. Faced with an increased cost of living, consumers are tightening the purse strings and increasingly looking for better value. In fact, Mirakl's recent consumer survey, Consumer Preferences in the Digital-First Economy found that 89% of survey respondents say inflation has made them look for better value when shopping. DIY and home retailers are working hard to meet demand by offering a wider variety of products at competitive prices. 
Both retailers and sellers working in the DIY and home goods sector can pursue different pathways to growth thanks to the platform model, whether by operating a marketplace, selling on one, or doing both. We take a look at the Platform Pioneers and sellers already pursuing the platform opportunity. 
The online marketplace opportunity for DIY retailers
As global consumers look to invest in improvements for their homes and apartments, the challenge for retailers is in capturing market share — offering the product selection, convenience, and value that will lead customers to choose one supplier over another. Marketplaces are proving to be the solution. 77% of consumers globally believe marketplaces are the most convenient way to shop online. As a result, leading retailers across the globe in the DIY and home sectors are launching marketplaces in order to capture demand and improve customer satisfaction. Many of the biggest DIY and home goods have successfully launched and operate their own marketplaces:
French furniture and home decor retailer Maisons du Monde launched an enterprise marketplace in late 2020. The company's quick success led to expansion. In April 2022, Maisons du Monde announced the expansion of its marketplace to Spain; seven months later, the company launched its marketplace in Italy. During their 2022 full-year results, Maisons du Monde announced GMV on the marketplace had doubled YoY, and now makes up 25% of total online GMV. 

British DIY chain B&Q saw immediate success after launching their Mirakl-powered marketplace. Within 12 months of launch, the company's marketplace already accounted for 24% of overall eCommerce sales. The Kingfisher Group, to which B&Q belongs, plans to build on that success with expansions into the French, Polish, and Iberian markets. 

France's largest DIY retailer Leroy Merlin has used its marketplace to strengthen its omnichannel positioning and maintain market leadership in both France and Brazil. They have expanded their assortment beyond the offering they have in their stores to give their customers the ultimate omnichannel experience resulting in €75M in additional revenue in France based on new products from 640+ partner sellers on the marketplace and +700,000 references on the marketplace, compared to a maximum of 60,000 in stores. 

Other DIY retailers are using marketplaces to make their operations more sustainable, including popular retailer H&M Home. Mirakl's seller onboarding features make it easy for H&M to identify and recruit sellers that share their sustainability goals. 

U.S. furniture retailer Mathis Home launched a marketplace in order to capture growing demand for furniture and other homewares. The company plans to use its marketplace to explore new product lines and categories, building on a tested marketplace strategy to increase revenues and market share.
"Our ultimate goal in launching this marketplace is to expand the ways in which we serve our customers," said Rit Mathis, chief marketing officer at Mathis Home. "The Mathis Marketplace offers us the chance to seamlessly collaborate with third-party sellers, and identify those who offer the best products for our loyal customer base. Over time, we expect to offer selections in store from the most successful third-party vendors as well, ensuring that all Mathis Home shoppers have access to the most sought after home goods."
Most recently, Maxeda DIY Group, the leading DIY retail group in Benelux, launched an online marketplace across the websites and apps of its brands Brico, BricoPlanit and Praxis, making them the first DIY retailers in the Benelux to launch such a marketplace. At launch, there were already more than 10,000 marketplace products already available online in addition to the 90,000 products that were already on sale via Brico.be, Praxis.nl and accompanying apps. The marketplace will eventually enable Maxeda to offer more than a million products to its customers.
"Thanks to Mirakl's support, marketplace products have been seamlessly integrated into the existing websites and apps that customers are already familiar with." Guy Colleau, CEO Maxeda DIY Group
The brands joining DIY & home eCommerce marketplaces to diversify their online sales
Marketplace operators aren't the only ones reaping the benefits of the growth in DIY spending. DIY and home goods sellers across the world are joining marketplaces to diversify their sales channels.
Bobbi Beck is a UK manufacturer of sustainable luxury wallpaper. Recognizing the growth in online spending in the home sector, Bobbi Beck committed to a marketplace strategy and used Mirakl Connect, the ecosystem that connects marketplace and dropship operators, sellers and partners, to quickly list products on three Mirakl-powered marketplaces.
"I've been super impressed with Mirakl Connect," said James Mellan-Matulewicz, co-founder and CEO of Bobbi Beck. "It has transformed our go-to-market strategy, making it significantly easier to connect with retailers compared to the traditional methods of approaching buying teams."
So whether you are ready to set up your own marketplace, thinking about how to sell on one of the 350+ Mirakl-powered platforms, or want to do both, reach out to us today or join Mirakl Connect!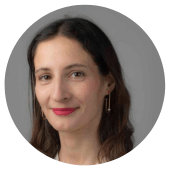 Sophie Marchessou,
Chief Customer Officer, Mirakl