Blog
New Consumer Survey from Mirakl Highlights Growing Importance of Value, Convenience in eCommerce
Sara Matasci - January 30, 2023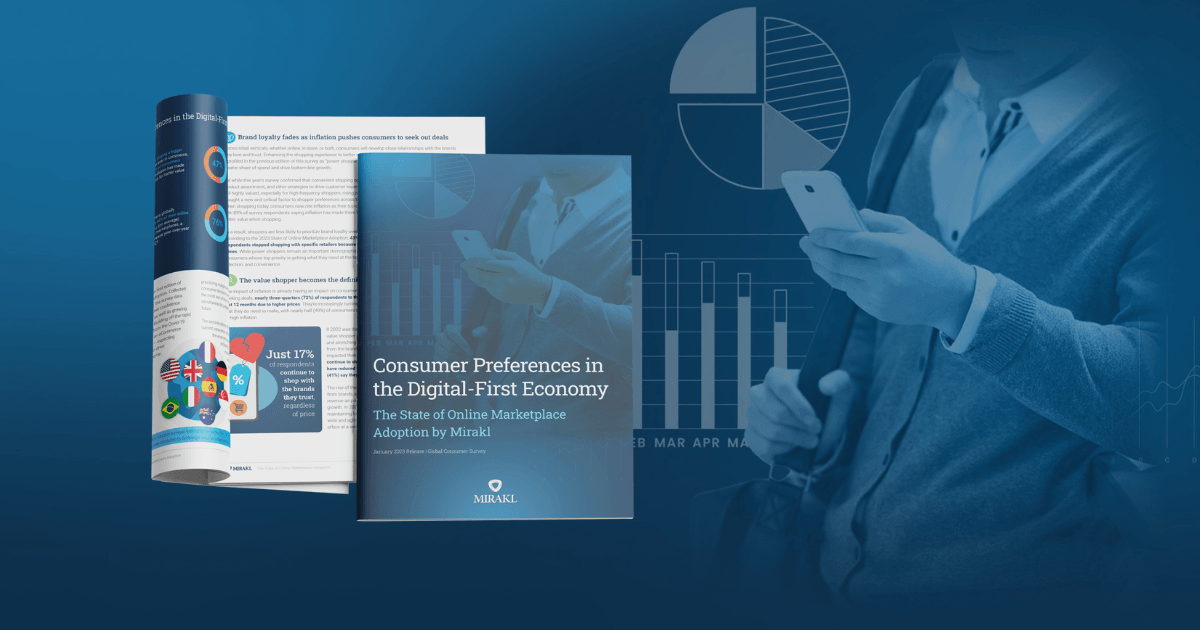 Today Mirakl released the second edition of its annual consumer data report. Consumer Preferences in the Digital-First Economy surveyed 9,600 consumers from more than a dozen countries with the goal of answering the question: In a down economy, what do consumers want?
The trends are clear. Consumers are looking for value, reliability and a great experience, and they're finding it online.
Inflation pressures lead to the rise of the "value shopper"
Across the globe, the influence of inflation and the cost-of-living crisis is clear, with survey respondents revealing the different strategies that they're taking to cut costs and find better value. According to the data, 89% of global consumers say inflation has made them look for better value when shopping – and 75% are moving more of their spending online in the next 12 months to find that value.
This worldwide search sends a clear message: to avoid losing valuable customers, brands and retailers need to expand their eCommerce assortments to offer similar products at a variety of price points. 
The rise of the internet economy
Stores still play a major role in the buying habits of consumers, who continue to do the majority (57%) of their shopping in stores. However, the combination of lower costs, better product availability, and a superior customer experience are propelling eCommerce to the forefront. Consumers now expect to find better value – and in-stock products – online, and they're permanently shifting habits as a result. 
More than half (55%) of respondents say that the products they need have been out of stock more often over the past six months. When a product they normally purchase in store is out of stock, more than half (52%) of shoppers say they look for it online often or very often. If they find that product online, 71% will shop for it online first the next time they need it. Convenience and value have staying power, and online retailers must take note.
Clear momentum for marketplaces
This year's report also found continued consumer enthusiasm for online marketplaces. As eCommerce plays a growing role in overall consumer spending, marketplaces are growing even more quickly among overall eCommerce channels. According to the survey, consumers globally conducted 46% of their online shopping through marketplaces — representing a 10% year-over-year increase from 2021. 
Data from hundreds of Mirakl-powered Marketplaces show the end result of this shift. During Cyber Week 2022 (the week of Black Friday & Cyber Monday), marketplace sales grew by 52% year-over-year, dramatically outpacing eCommerce's 2% growth. 
What's behind all of this growth? Unsurprisingly, it's the exceptional convenience and customer experiences offered by the marketplace model. More than three-quarters of global consumers (77%) believe marketplaces are the most convenient way to shop online, a 10% increase over 2021. This growing enthusiasm for marketplaces is set to continue, with 60% of respondents saying they wish more of their favorite retailers had online marketplaces.
Consumer attitudes are clear. Brands must move quickly to double down on eCommerce and marketplace strategies in order to meet shoppers where they are — with every product at every price point.
Want to learn more about how consumer sentiments and habits are evolving in the era of the internet economy? Download the full report here.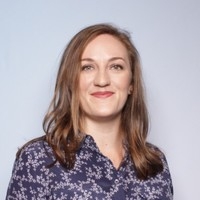 Sara Matasci,
Director, Corporate Marketing at Mirakl