News
Brico, BricoPlanit and Praxis launch first online DIY marketplace in Benelux powered by Mirakl
- February 1, 2023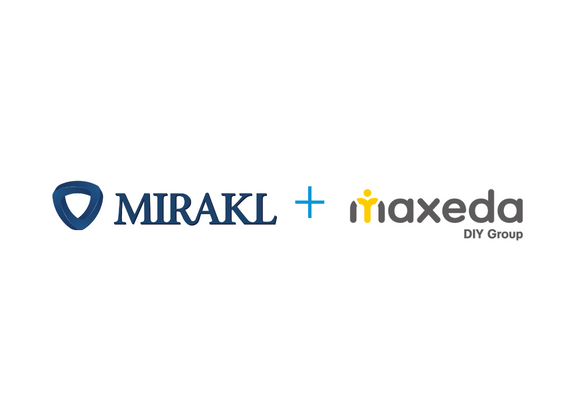 AMSTERDAM, 2 February - Maxeda DIY Group, the leading DIY retail group in Benelux, today announced the launch of an online marketplace across the websites and apps of its brands Brico, BricoPlanit (hereinafter collectively referred to as Brico) and Praxis, making them the first DIY retailers in the Benelux to launch such a marketplace. The marketplace, which is directly integrated into the existing Brico.be and Praxis.nl websites and apps, enables Maxeda to offer customers an unlimited assortment of DIY products online.
With the help of carefully selected third-party sellers, Brico and Praxis are expanding existing assortment and adding new product categories, transforming the Brico and Praxis websites and apps into the most comprehensive DIY one-stop-shop available to Belgian, Luxembourgish and Dutch consumers. At the launch of the marketplace, there are already several third-party sellers vetted and ready to sell on the marketplace, with more than 10,000 marketplace products already available online in addition to the 90,000 products that were already on sale via Brico.be, Praxis.nl and accompanying apps. The marketplace will eventually enable Maxeda to offer more than a million products to its customers.
The number 1 DIY retailer in the Benelux
Praxis and Brico are part of Maxeda DIY Group, the number 1 DIY retailer in the Benelux and the marketplace will further strengthen this position.
Guy Colleau, CEO Maxeda DIY Group: "Brico and Praxis want to expand the choice in products for our customers and enable them to succeed in their DIY projects. The marketplace plays a key role in achieving this. Many customers start their search for products online. With the launch of the marketplace, we make it even easier for our customers to find all products for their DIY and garden projects in one place. Thanks to Mirakl's support, marketplace products have been seamlessly integrated into the existing websites and apps that customers are already familiar with."
Collaboration with Mirakl
For the technology behind the marketplace, Brico and Praxis have chosen to work together with Mirakl, the industry's first and most advanced enterprise marketplace SaaS platform. Mirakl powers the marketplaces of 350 of the world's most trusted brands and has used their years of marketplace experience with these organizations to design and implement a completely seamless integration of the marketplace into Maxeda's existing websites and apps, so that customers can find, view and purchase marketplace products via their usual channel.
Sophie Marchessou, Executive Vice President, Customer Success at Mirakl, commented: "The DIY sector has gone through an immense digital transformation in the last few years, spurred by a change in consumer behavior initiated during the pandemic when people started spending more time at home. Maxeda's marketplace launches today under the direction of CEO Guy Colleau, who recognizes that marketplace is the perfect model to respond to this growing consumer demand today and for the years to come".
Carefully selected marketplace sellers
To guarantee quality, third-party marketplace sellers are first extensively checked before they are given access to the marketplace. For example, the working conditions under which the products are made must be of a certain standard and wood products must be FSC or PFEC certified. Products offered by sellers are easy to recognize on the website by the text "sold and delivered by" next to the product. 
###
About Maxeda DIY Group
Maxeda DIY Group is a market leading DIY retailer that operates 339 stores across the Benelux with over 7,000 employees. Maxeda operates three DIY formats: Praxis in the Netherlands, Brico in Belgium and Luxembourg and BricoPlanit in Belgium. The majority of their stores is between 3,000-5,000 square meters, operating as Praxis (191 stores), Brico (135 stores) and BricoPlanit (14 stores). 
For more information, please visit https://www.maxedadiygroup.com  
About Brico
Brico is the largest DIY store in Belgium and offers the widest possible range of products for maintenance and repairs, but also for renovation and decoration projects. With a network of 121 Brico and 14 Brico City stores, Brico DIY is the market leader in Belgium. Customers can of course also purchases their products via www.brico.be.
About BricoPlanit
BricoPlanit is a chain of 14 megastores (including Briko Dépôt) in Belgium. As a multi-specialist, BricoPlanit offers the widest possible range of products for do-it-yourself projects, from building materials to home furnishings and garden products. BricoPlanit products are also sold via www.brico.be.
About Praxis
Praxis is one of the largest and best-known DIY chains in the Netherlands. Praxis responds to the wishes of all makers, both experienced and novice do-it-yourselfers with the best range of products. Praxis has more than 4,000 employees, mainly working in 191 stores, including Praxis Megastores, Praxis Megastores & Garden and 12 stores according to the Praxis City concept. Of course, Praxis also has an online store at: www.praxis.nl.
About Mirakl
Mirakl offers the industry's first and most advanced enterprise marketplace SaaS platform. With Mirakl, organizations across B2B and B2C industries can launch marketplaces faster, grow bigger, and operate with confidence as they exceed rising customer expectations. Platforms are the new competitive advantage in eCommerce, and the world's most trusted brands choose Mirakl for its comprehensive solution of technology, expertise, and the Mirakl Connect ecosystem to unlock the power of the platform business model for them. As a result, companies like ABB, Astore by AccorHotels, Best Buy Canada, Carrefour, Catch, Changi Airport, Darty, The Kroger Co., Leroy Merlin, Maisons du Monde, and Toyota Material Handling gain the speed, scale, and agility to win in the changing eCommerce landscape. For more information: www.mirakl.com.
Press contact
Maxeda
Lisa de Haan, Communication Coordinator
corporatecommunications@diymaxeda.com / +31 (0) 20 - 39 83 340
Mirakl
Hugo Weber, EMEA Communications & Public Affairs Director