Mirakl Connect and Seller-as-a-Service
Power your marketplace growth with
Mirakl
Connect
and
Seller-as-a-Service
Your best future sellers are already plugged into the Mirakl Platform. Accelerate time to launch, streamline internal operations and grow faster with Mirakl Connect's powerful network of sellers and partners. Further optimize seller operations by delegating the management of your sellers to Mirakl with Seller-as-a-Service. From FastTrack Onboarding to maximizing sellers' growth potential, Mirakl ensures the best experience for your customers and your sellers.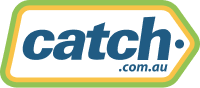 "The sellers on Catch's marketplace are the fuel powering our astronomical marketplace growth. We select our sellers with a focus on quality and trust, and our team works with each one to identify opportunities for growth."
Pete Sauerborn
Former Managing Director, Catch
Mirakl Connect delivers
impressive
results
for
operators
Ready-to-connect sellers

can sell on any Mirakl marketplace in one click

+10,000

quality sellers ready to be onboarded

$150,000

average GMV per seller in 2022
Plug and play with the
highest

quality

sellers

and

partners

with Mirakl Connect

Increasing the number of sellers is key to accelerate your marketplace revenue. Find and onboard thousands of sellers and large renowned brands that have already been vetted for quality with just one click. Access a large network of curated partners to support the launch of your marketplace and fuel continued success.
Access to a high quality ecosystem of sellers

Discover new product assortments and access a growing ecosystem of curated top sellers. Each seller is vetted for a clear focus on quality assortment and exceptional customer experience.

Easy connection to sellers

Easily find and engage with prospective sellers to launch and grow your marketplace as you expand your assortment across local and international markets.

Fast seller onboarding

Quickly and efficiently onboard and manage sellers with self-service tools to integrate their product catalogs. Monitor and manage their progress from your own Mirakl dashboard.

Unlock a powerful network of curated partners

Connect with a curated network of partners carefully selected and managed to support the launch and the growth of your marketplace. From feed managers to fulfillment, you will find all the partners you need to make your marketplace a success.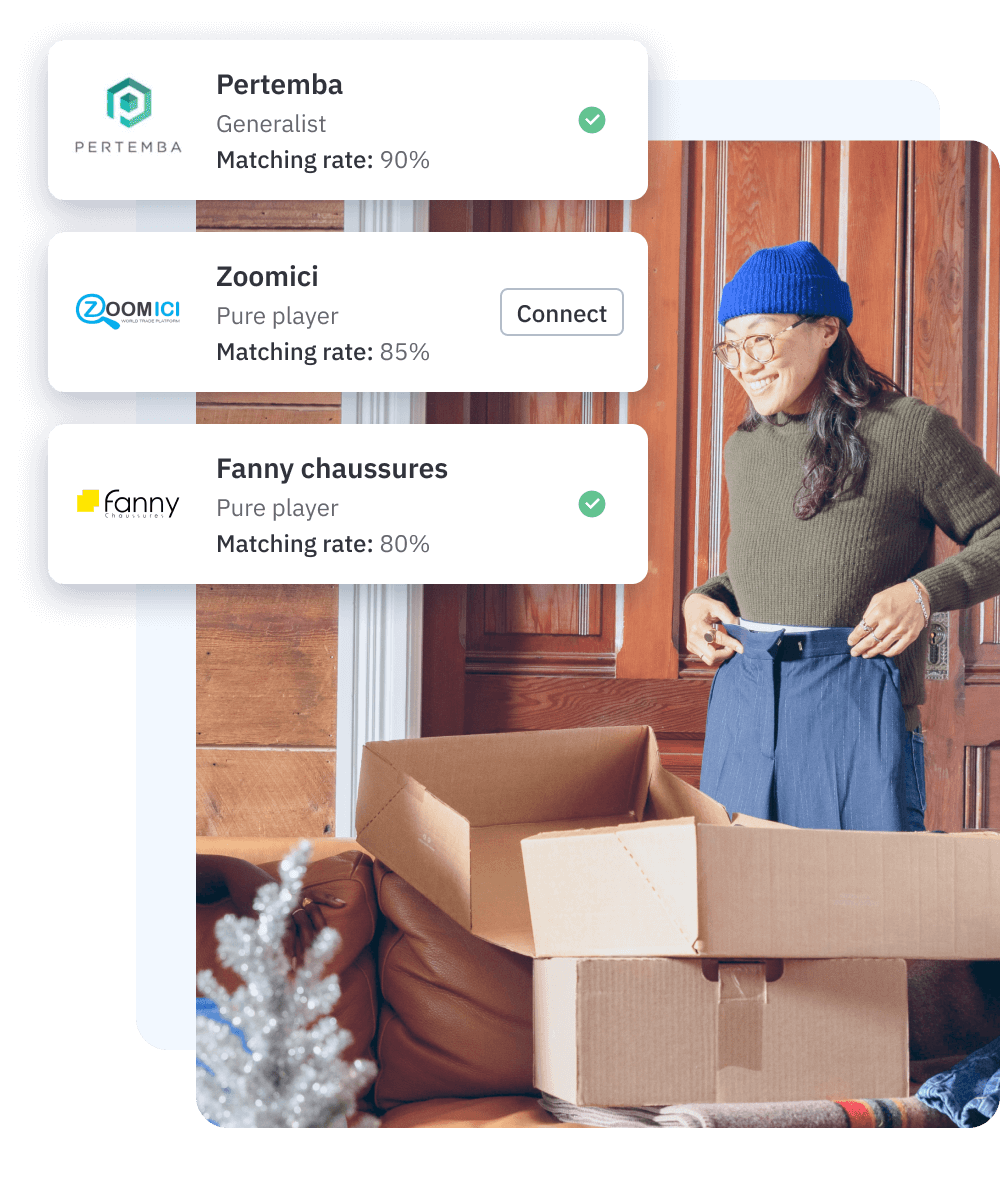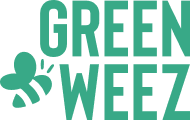 "On Mirakl Connect, we have sellers who are already familiar with our site who can be on our site within hours or days. This is something very important in development phases where we want to communicate very quickly about the opening of new categories."
Laurie Mossaz
Director of Marketplace, Greenweez
Supercharge your seller management using
Seller-as-a-Service
Reduce time to launch and delegate daily internal operations needed to find, onboard and manage sellers through Mirakl Seller-as-a-Service. Leverage Mirakl's technology and team of seller recruitment experts with the know-how to bring you the most relevant brands and sellers to power your eCommerce growth.
Enhanced access to the seller base

Benefit from personalized seller recommendations on your core and related categories.

End-to-end technical onboarding

Access to an end-to-end technical onboarding done by the Mirakl team, from KYC documentation to integrated inventory and price management.

Embedded seller support

Gain increased seller support, performance management and optimization of each seller.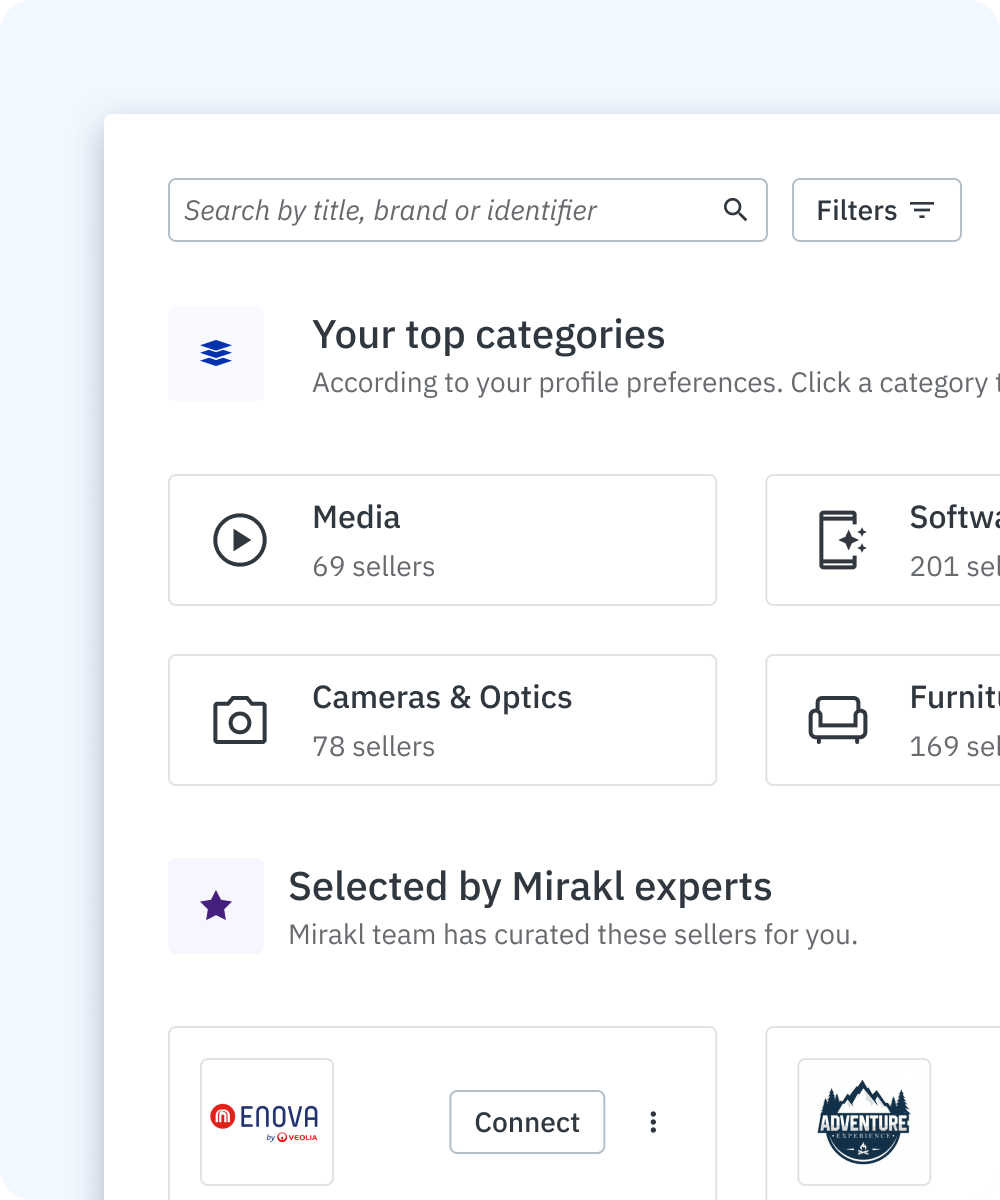 Connect

with

sellers

ready to join your marketplace
Puma

United States

Apparel & Accessories

Unilever

Global

Generalist

LK Bennett

United Kingdom

Shoes & Accessories

Pertemba

Global

Generalist

Yves Rocher

Global

Beauty & Cosmetics

Spreetail

United States

Consumer Goods

Matt & Nat

Canada

Accessories

Akila

Europe

Electronics

Villeroy & Boch

United States

Homewares

Versa

Europe

Home & Garden

havaianas

Global

Shoes & Accessories

Camper

Spain

Shoes & Accessories

Pattern

United States

Consumer Goods

Megaport

Germany

PC & Gaming

Rains

Sweden

Apparel & Accessories

Tectake

Germany

Home & Garden