News
Vodafone Becomes First Telecommunications Operator in Spain to Launch a Product Marketplace
- March 4, 2023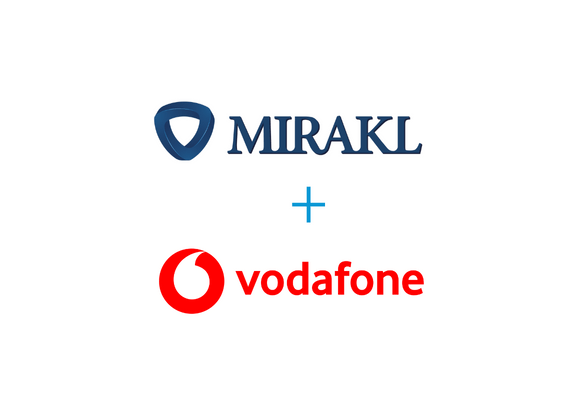 Vodafone is launching a new marketplace powered by Mirakl, the leading SaaS solution to power scalable, profitable eCommerce growth. Through the marketplace, which is hosted within the My Vodafone App, customers, professionals, and microenterprises can purchase thousands of products from more than 100 pre-vetted sellers.

Sellers that join Vodafone's Marketplace will be supported by a dedicated Vodafone team to guide them throughout the process of joining and selling on the platform.

Interest in joining the marketplace already high among sellers during the project pilot phase.
Madrid, 7 March 2023 - Looking to continuously deliver a unique digital experience that meets all their customers' needs, Vodafone, the largest pan-European and African technology communications company, today announced the upcoming launch of their marketplace, which will be available before summer 2023. Vodafone is the first Spanish telecommunications operator in Spain to launch such a marketplace.
eCommerce continues to grow and more specifically, growth on marketplace platforms doubles that of overall eCommerce. In 2021, 67% of online sales were made on a marketplace. Vodafone has also experienced this growth in its eCommerce sales, with one in three new purchases from its wide range of electronic devices (smartphones, tablets, smartwatches) being made through the My Vodafone App.
Based on the strong customer experience Vodafone has created, the Marketplace of Vodafone will be uniquely positioned to anticipate customers' needs, discovering and recommending innovative products that respond to their preferences. Thanks to the seamless integration of the marketplace into the current interface of the My Vodafone App, customers will be able to easily view, compare and purchase thousands of new products from more than 100 sellers who have been carefully selected by a team of experts and meet Vodafone's quality and social responsibility criteria.
Vodafone has already received a high level of interest from new sellers wanting to join the marketplace during the pilot phase. Sellers who participate in the project will have the support of a dedicated Vodafone team that will accompany them during the different phases, from onboarding, to managing day-to-day marketplace operations, to recommending commercial levers that allow them to increase the visibility of their products and improve their results month by month.
Hand in hand with its partners Mirakl, the leading SaaS solution to power scalable, profitable eCommerce growth, and Adyen, the global fintech platform chosen by leading companies, Vodafone has enriched the offer with new product categories such as home, safety, health, urban mobility, sports, or toys. Additionally, it has also increased the variety of its catalog of electronic devices from leading brands, which until now could only be purchased in the operator's online store. The Vodafone Marketplace provides sellers with access to an existing and loyal customer base via the online store and My Vodafone App.
Hisham Hendi, Director of the Consumer Business Unit, Vodafone Spain, commented, "Currently our customers trust us when it comes to acquiring a multitude of electronic devices, thanks to the services we offer them (payment in installments, mobile insurance, after-sales service ...). With this new Marketplace we will be able to respond to their needs and offer a wider variety of products, which can be purchased through a secure and reliable payment gateway."
Sophie Marchessou, Executive Vice President, Customer Success B2C, Mirakl, said: "By launching its new Marketplace, powered by our technology, Vodafone Spain is consolidating its position as a pioneer of digital commerce in the telecom sector and provides its customers with an exemplary online shopping experience thanks to its extended range of products."
My Vodafone App, the new home of Vodafone's Marketplace
The My Vodafone App has become the main sales channel for Vodafone in recent years. Serving as the principal pillar of Vodafone's digital transformation strategy, the My Vodafone App accumulated more than 120 million visits last year. In addition, since January this year, all receipts include a QR code so that customers can easily download the App.
The integration of the new marketplace into the My Vodafone App will consolidate its position as the leading such mobile application in the telecom sector.
About Mirakl
Mirakl is the SaaS solution chosen by leading enterprises worldwide to manage their marketplace and dropship business. Mirakl's intuitive, secure and scalable technology powers profitable digital growth in all angles of commerce – from platform models to personalization and payments. Platforms are the new competitive advantage in eCommerce, and market leaders like ABB, Astore by AccorHotels, Best Buy Canada, Carrefour, Catch, Changi Airport, The Kroger Co., Leroy Merlin, Macy's Inc., Maisons du Monde, and Toyota Material Handling, partner with Mirakl to win in the changing eCommerce landscape. For more information: www.mirakl.com.
About Vodafone
Unique in its scale as the largest pan-European and African technology communications company, Vodafone transforms the way we live and work through its innovation, technology, connectivity, platforms, products, and services.
Vodafone operates mobile and fixed networks in 21 countries, and partners with mobile networks in 47 more. As of 31 December 2022, we had over 330 million mobile customers, more than 28 million fixed broadband customers, and 21 million TV customers. Vodafone is a world leader in the Internet of Things (IoT), connecting over 155 million devices and platforms.
We have revolutionized fintech in Africa through M-Pesa, which celebrated its 15th anniversary in 2022. It is the region's largest fintech platform, providing access to financial services for more than 58 million people in a secure, affordable, and convenient way.
Our purpose is to connect for a better future by using technology to improve lives, digitalize critical sectors and enable inclusive and sustainable digital societies.
We are committed to reducing our environmental impact to reach net zero emissions across our full value chain by 2040, while helping our customers reduce their own carbon emissions by 350 million tonnes by 2030. We are driving action to reduce device waste and achieve our target to reuse, resell or recycle 100% of our network waste.
We believe in the power of connectivity and digital services to improve society and economies, partnering with governments to digitalize healthcare, education and agriculture and create cleaner, safer cities. Our products and services support the digitalization of businesses, particularly small and medium enterprises (SMEs).
Our inclusion for all strategy seeks to ensure no-one is left behind through access to connectivity, digital skills and creating relevant products and services such as access to education, healthcare, and finance. We are also committed to developing a diverse and inclusive workforce that reflects the customers and societies we serve.
For more information, please visit www.vodafone.com, follow us on Twitter at @VodafoneGroup or connect with us on LinkedIn at www.linkedin.com/company/vodafone.