News
Mirakl Partners with Japan Cloud to Establish Mirakl K.K. & Bring the Industry's Most Advanced Online Marketplace Platform to Japan
- May 24, 2022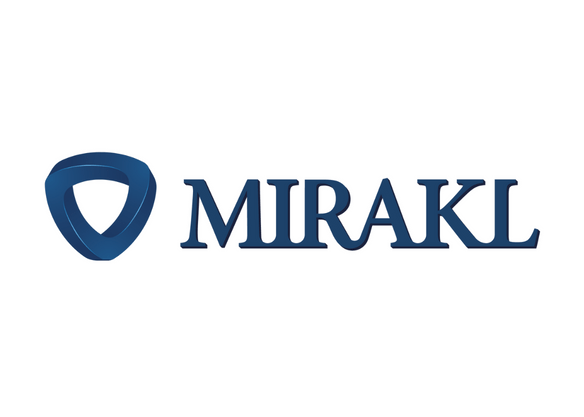 New Joint Venture Will Advance Adoption of Online Marketplaces in Japan, Building on Rapid Acceleration of eCommerce
---
TOKYO, JAPAN (May 25, 2022) — Mirakl, the industry's first and most advanced enterprise marketplace SaaS platform, today announced a strategic partnership with Japan Cloud to launch Mirakl's best-of-breed online marketplace platform in Japan. Through a new joint venture, Mirakl K.K., Japanese retailers, manufacturers, and distributors will be able to launch and grow an enterprise marketplace at scale using the world's leading SaaS marketplace technology.
To lead the new venture, Mirakl has tapped former SAP and Microsoft executive Kyohei Sato as Country Manager and Representative Director of Mirakl K.K. Sato brings more than 20 years of experience in SaaS/cloud strategy and deployment, business development and procurement transformation to the new role.
This strategic market expansion comes on the heels of a record-breaking year for Mirakl. The company reached over $100 million in ARR in 2021, with more than $4.3 billion transacted on Mirakl-powered Marketplaces, and added 80 new customers last year alone. Hundreds of global industry leaders, including ABB, Airbus Helicopters, Best Buy Canada, H&M Home, H.P. Enterprise, J.Crew, Macy's, and Toyota Material Handling already rely on Mirakl's technology, expertise, and Mirakl Connect ecosystem to launch faster, grow bigger, and operate with confidence.
"It was critical for our authorized dealers to join us online in an effort to upgrade the customer experience in the material handling industry. The marketplace model provides the perfect solution," said Nick Ostergaard, Head of Digital Advanced Services, Toyota Material Handling, Inc. "Partnering with Mirakl enabled us to get this project off the ground and running quickly, to meet our customers' growing expectations for 24/7/365 access to the products and solutions they need to keep their business moving forward."
"Online marketplaces have unlocked an opportunity to deliver a more convenient, personalized, and high-quality eCommerce experience for enterprises across the globe. However, today, businesses are just scratching the surface of what's possible with the marketplace model," said Tomo Kamiya, President, Adobe Japan. "The launch of Mirakl K.K. brings Mirakl's exceptional platform and unparalleled marketplace expertise to Japan, so that every leading Japanese enterprise can give customers an exceptional eCommerce experience."
Globally, marketplaces are growing at twice the rate of overall eCommerce, giving retailers, manufacturers, and distributors a competitive advantage. As the third largest economy in the world, Japan's total B2C eCommerce sales already top $142 billion, with both retail and B2B markets on a steep growth trajectory. The partnership between Mirakl and Japan Cloud will build on this global momentum, representing a powerful strategic opportunity for Mirakl to solidify its position as the marketplace platform leader in the APAC market.
"Mirakl has already proven itself to be the undisputed marketplace technology leader, and we're excited to bring our technology, expertise and partner ecosystem to help Japanese companies seize the marketplace opportunity and grow their eCommerce business," said Adrien Nussenbaum, co-founder and co-CEO, Mirakl. "Kyohei Sato will be an exceptional leader for Mirakl in Japan, which is a strategically important market for Mirakl and its future growth. We're especially thrilled to partner with Japan Cloud, whose unmatched go-to-market experience enables high-performance enterprise software companies like ours to launch and scale rapidly in Japan."
Combining operational excellence and local partner collaboration with a customer-success driven growth strategy, Japan Cloud has a proven track record for supporting world-class SaaS companies like Coupa, Blackline, Braze and more in establishing and scaling operations in Japan.
"Our strategy is to partner with proven market leaders offering world-class solutions that fulfill unmet needs in the Japanese market," said Aruna Basnayake, CEO of Japan Cloud. "Mirakl not only created the marketplace category, but it has also been the definitive leader ever since. It's clear that Japanese companies are eager to embrace the marketplace model, and I can think of no better partner than Mirakl to support that evolution."
"There is no doubt that the eCommerce market is expanding in Japan, and the COVID pandemic has accelerated the pace of this expansion," said Kyohei Sato, Country Manager and Representative Director of Mirakl K.K. "Historically, businesses have accelerated their eCommerce growth by either investing in their first-party eCommerce strategy or by becoming a seller in a major online marketplace. Mirakl offers businesses a new alternative with the platform business model, giving them the technology, expertise and ecosystem to launch their own marketplaces. With more than 300 overseas clients to date, we are confident that Mirakl will make a significant contribution to improving customer satisfaction, increasing distribution value, and improving profitability for Japanese businesses."
Mirakl K.K. will be based in Tokyo. To learn more about how the Mirakl Marketplace Platform powers digital transformation and why leading enterprises across industries choose Mirakl to scale eCommerce at the speed they demand, visit www.mirakl.com or www.mirakl.co.jp.
About Mirakl
Mirakl offers the industry's first and most advanced enterprise marketplace SaaS platform. With Mirakl, organizations across B2B and B2C industries can launch marketplaces faster, grow bigger, and operate with confidence as they exceed rising customer expectations. Platforms are the new competitive advantage in eCommerce, and the world's most trusted brands choose Mirakl for its comprehensive solution of technology, expertise, and the Mirakl Connect ecosystem to unlock the power of the platform business model for them.
As a result, companies like ABB, Astore by AccorHotels, Best Buy Canada, Carrefour, Catch, Changi Airport, Darty, The Kroger Co., Leroy Merlin, Maisons du Monde, Metro, and Toyota Material Handling gain the speed, scale, and agility to win in the changing eCommerce landscape. For more information: www.mirakl.com
About Japan Cloud
Japan Cloud advises and provides hands-on support to world-class enterprise cloud companies entering the Japanese market. By partnering with Japan Cloud, companies achieve faster time to market, operational excellence and customer success-driven growth. Learn more at www.japancloud.co.jp.
Media Contacts
Mirakl - Maya Pattison Vice President, Corporate Marketing maya.pattison@mirakl.com, +1 844 264 7255
Bateman for Mirakl Tom Hannigan mirakl@batemanagency.com