Blog
Achieving Marketplace Discoverability: Scaling Successfully with Mirakl Target2Sell
Adrien Coutarel - November 23, 2022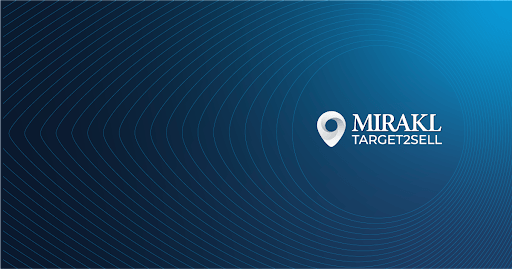 Marketplace success depends on the ability to propose the right products to the right customers at the right time, which in turn leads to increased conversions and improved customer satisfaction.
But scaling an enterprise marketplace requires brands to integrate and organize thousands or even millions of new products. Marketplace operators need to be able to manage that assortment in a way that delivers an exceptional customer experience and leads to increased revenue streams. One of the keys to meeting that goal is to achieve successful marketplace discoverability. Once a retailer or B2B organization has already done the heavy lifting of sourcing products and adding them to their marketplace, it is vital they go the last mile to ensure these new offers are discoverable for the shopper.
We take a look at how Mirakl Target2Sell makes it easy for companies operating marketplace and eCommerce platforms to ensure marketplace products get the right visibility through intelligent recommendations and sorting.
Overcoming growing pains to deliver a truly personalized offering
When a brand launches an online marketplace, they must go through the process of integrating huge volumes of new products from third-party sellers. That integration involves more than just the product itself - it also includes a varying amount of data connected to each product (size, color, product category, style, description, price, behavioral data, and more data points). In the long term, product ranking and product recommendation functions will depend on the quality and consistency of that data.
As 91% of consumers are more likely to shop with brands that provide personalized offers and recommendations, eMerchandising teams want to be able to highlight and recommend the most relevant products to buyers and integrate this seamlessly into their buying journey. But this can prove challenging to manage at scale, especially with a growing and fast-changing product assortment. As a result, these teams are either stuck managing time-consuming and inefficient processes or risk not promoting the right products.
The marketplace discoverability challenge
One of the most important success factors for an enterprise marketplace is establishing product authority - developing and expanding product assortment in order to increase share of voice and brand preference, thereby increasing organic website traffic and sales. This is also described as depth and breadth of the product assortment: by offering a "deeper" assortment, the shopper will have access to a wider range of the product they are looking for, while widening assortment "breadth" by adding complementary categories creates a richer shopping experience, ultimately increasing customer satisfaction.
Once a marketplace operator has grown their assortment, it is vital they consider how to make it easy for the shopper to find exactly the product they want and to ensure that products are not buried at the end of list pages or excluded from recommendation zones. Increasing marketplace products discoverability can be achieved through recommendation tools that display products relevant to the shopper depending on their personal preferences.
Up until now, existing personalization tools have not effectively incorporated a growing third-party assortment, leading to inconsistency between first and third-party marketing strategies and a lack of data and reporting capabilities. This changes now.
Mirakl Target2Sell ensures marketplace products get the right visibility through intelligent recommendations and sorting.
Mirakl Target2Sell optimizes marketplace discoverability with a purpose-built solution that delivers holistic product recommendations that span both first and third-party product assortments. Leveraging proprietary algorithms and powered by AI, Mirakl Target2Sell offers intelligent product recommendations at every step in the buying journey, resulting in as much as 15% higher conversion rates.
This is done with a technology built for the needs of business users, with the ability to centralize data thanks to a unified data model, powerful algorithms to build product intelligence, contextual rules to control/ influence algorithms, and a self-learning relevancy engine to optimize results in real time. Mirakl Target2Sell's track record delivering high quality shopping experiences for leading eCommerce brands, combined with marketplace-specific algorithms and advanced reporting capabilities make it possible to seamlessly boost marketplace performance by scaling and tracking results across both first and third-party inventories.
With Mirakl Target2Sell, the process of establishing an authoritative, industry-leading online marketplace just got easier. Let's talk about how you can deliver on your promise to customers by bringing them exactly the products they want and need.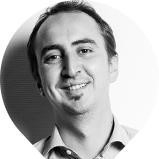 Adrien Coutarel,
VP Product at Mirakl