Blog
Generational Divides: Why Baby Boomers Are Abandoning Their Favorite Brands and Millennials are Shopping Secondhand
Sara Matasci - February 27, 2023
In late January, Mirakl released the second edition of its annual survey, Consumer Preferences in the Digital-First Economy. The only one of its kind, the survey examined the attitudes and behaviors of nearly 10,000 shoppers across the globe, offering a wealth of insights showing how consumer behaviors are shaped by their generation, location, and even their approach to online shopping. 
Over the next few weeks, we'll be taking a deep dive into the survey data to better understand the all-important online consumer and how they're shaping the internet economy. Today: how does age impact online shopping behavior? Are some generations feeling the pressure of inflation more than others? The data reveals some surprising differences in how these generations approach eCommerce.
Similar problems, diverse responses
Regardless of generation, every consumer today is making purchasing decisions in the shadow of an economic downturn. When asked which factors they are most concerned about when shopping today, every generation named inflation and higher costs number one. Consumers need to make their money go further, but how are they doing it?
For Gen Z and millennials, the answers can be found online. Both generations conduct approximately 50% of their total shopping online (compared to 41% for Gen X and just 29% for baby boomers), and they rely on the internet economy to steer them towards better value. 
Refurbished and secondhand options are fast-growing categories for budget-conscious shoppers across generations, and they're particularly popular with younger consumers: nearly all (94%) Gen Zers and 90% of millennials are open to purchasing refurbished products from a retailer they trust. By comparison, 73% of baby boomers are open to buying refurbished products, although only 25% of baby boomers would be open to buying secondhand clothing or accessories (compared to 48% of Gen Z). For Gen X and baby boomers, the cost of living crisis requires a more blunt response. Nearly half (47% of boomers and 45% of Gen X) have simply reduced their overall spending, and brand loyalty is fading away in favor of chasing the best deal. Just 11% of boomers and 16% of Gen X respondents continue to shop with the brands they trust regardless of price.
Building marketplace momentum across generations
According to this year's consumer report, more than three-quarters (77%) of respondents believe marketplaces are the most convenient way to shop online. For marketplace operators, the most encouraging statistics can be found among younger shoppers: 71% of Gen Z and 70% of millennials prefer eCommerce sites that include an online marketplace to those that do not. More than half (56%) of baby boomers also say they prefer eCommerce sites with marketplaces, demonstrating cross-generational appeal.
Marketplaces can increase their attraction to coveted younger shoppers by focusing on value and sustainability. Within the past 12 months, 56% of Gen Z respondents and 50% of millennials have stopped shopping with retailers as a result of high prices, creating an opportunity for those retailers who are able to use marketplaces to offer the most competitive prices. Additionally, more than half (51%) of Gen Z and 47% of millennials take sustainability into consideration always or most of the time when making purchases online, compared to 36% of Gen X respondents and 29% of baby boomers. 
As the buying power of Gen Z and millennial shoppers continues to accelerate, their enthusiasm for marketplaces underpins the long-term viability of the marketplace model. Product availability remains an important driver of this growth. Two-thirds of Gen Z respondents and 63% of millennials will look online often or very often for products they can't find in stores, showing the potential for online sellers to capture market share by expanding their assortment.
What do today's eCommerce shoppers want?
Consumers are in a period of transition, with online shopping playing a significant, and growing, role in people's lives. As consumers adopt new behaviors, learn more about how their expectations are changing, and understand how they're spending their money online, with Mirakl's 2023 data report. Plus, stay tuned for more analyses on the Mirakl blog.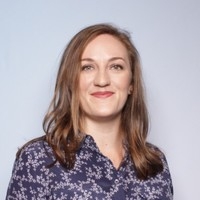 Sara Matasci,
Director, Corporate Marketing at Mirakl