Blog
Following Launch of Mirakl-powered Marketplace, Macy's Marketplace Leader Shares Insights and Lessons Learned
Sara Matasci - October 18, 2022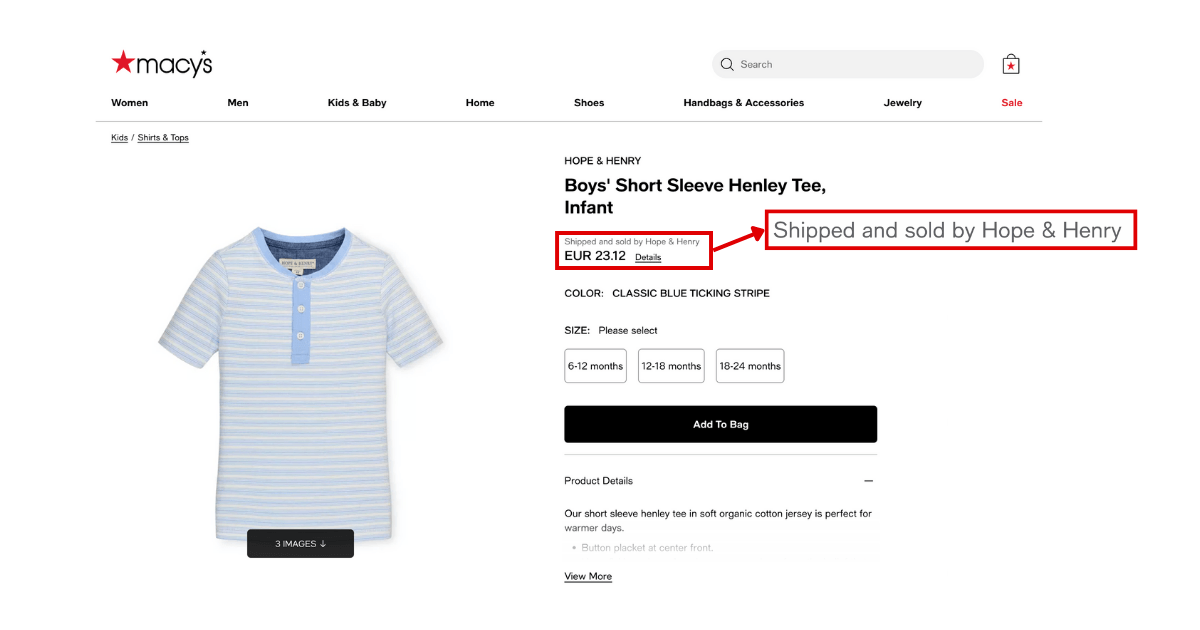 This September, America's iconic retailer Macy's officially launched its online marketplace, an ambitious step forward for the digitally-led omnichannel leader. The new curated marketplace dramatically expands Macy's online assortment, bringing nearly two dozen new product categories from 400 brands to shoppers on macys.com.
To coincide with the launch, Josh Janos, vice president of marketplace at Macy's, and Sophie Marchessou, Mirakl's vice president of customer success, sat down with Mirakl CMO Joe Sawyer, to share marketplace learnings and best practices as part of Mirakl's executive symposium series. Panelists revealed the strategy behind the Macy's marketplace launch, covering everything from selecting marketplace categories to pairing marketplace with drop ship and key change management investments to improve the customer experience. 
An Ambitious Assortment Strategy
The Macy's marketplace launched with an impressive range of products, from new categories like beauty & wellness, electronics, pets, and toys & video games to extended assortment in core categories like home. 
"We're going after the categories that Macy's wants to win and other categories that we think we can extend into to continue that reach," said Janos. "Our launch this fall is focused on testing assortment adds in a variety of different models, from new and adjacent to core categories. We took this approach to gather data about how our current customer responds and what opportunity we have to reach new customers."
This data-driven assortment strategy also enables Macy's to deepen its assortment in core categories by partnering with more in-demand brands across categories. For example, as the Macy's marketplace introduces an expanded home category, the retailer will be partnering for the first time with high-end Italian appliance manufacturer Smeg, luxury bedding supplier Sunday Citizen, and leading kitchen goods retailer W&P. 
Drop Ship and Marketplace: Better Together
Like many retailers, Macy's has long standing drop ship arrangements with key vendors to reduce the cost of managing inventory. With the launch of the marketplace, Macy's is unlocking an entirely new level of scale, using marketplace and drop ship together to improve both the customer and the vendor experience. 
"It's important that we look to provide various selling channels for our sellers and vendors," said Janos. "While marketplace is a new strategy for us, it gives sellers and vendors a new way to access customers and an optimal distribution strategy across multiple channels… We look at a variety of factors in considering the optimal distribution channel for those products and those vendors, from fulfillment needs to pricing control to promotional strategy. But in the end it's about driving the customer experience, giving them easy access to even more products to meet their diverse needs."
Of course, the drop ship and marketplace strategies must also work together with the retailer's brick-and-mortar locations. As Marchessou points out, the best approach allows customers to combine channels: ordering online and picking up in a store, returning an online purchase to a physical store, or even enabling the customer to browse for marketplace items while at a brick-and-mortar store. "We see a lot of retailers quickly implement this approach in their marketplace journey to offer whichever option is most relevant for their own customer and what the customer is expecting," said Marchessou.
A Company-Wide Transition
Change management is frequently cited by operators as one of the most essential components for a successful marketplace launch. For Macy's, change management was handled at a company-wide level, ensuring that every team impacted was involved while keeping the customer at the center of every decision. 
"Our marketplace strategy… starts with the partnership of those teams that own those experiences across the organization, making sure that you have the right goals, the right alignment and the customer in mind as you focus on the changes. And then we allow each of those organizations to do what they do best, which is serve our customer," said Janos.
Leading up to the marketplace launch, Janos and the marketplace team focused on building strong relationships with the merchandising and stores teams. Both the new marketplace and Macy's existing drop ship model provide the merchandising team and in-store associates with new opportunities to grow the business, an approach that has proved successful across many Mirakl-powered Marketplaces in the retail space. 
"Oftentimes the associates are actually very excited, because it's an opportunity for them to sell more and showcase more on the retailer brand overall," Marchessou observed. "Regardless of whether it's first party or third party, there's a big opportunity to incentivize the merchandising team to grow each category as a whole."
The success of this collaboration has the Macy's team looking towards big goals. As they build out their third-party seller network, the company is focusing on diverse-owned, women-owned and sustainable brands. What's more, Macy's is designing specific experiences and support models to drive growth for those diverse and sustainable brands.
At the end of the day, whether through physical locations, eCommerce, drop ship, or the new marketplace, Macy's remains focused on serving their customers. "I believe in the near future we'll be able to deliver a personalized sales floor to each and every customer that visits the website. I think this future is just around the corner," said Janos.
To learn more about the Macy's marketplace launch and the future of their omnichannel strategy, be sure to watch the full discussion between Josh Janos, Sophie Marchessou and Joe Sawyer.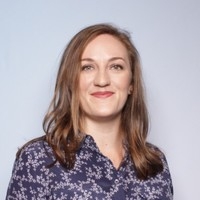 Sara Matasci,
Director, Corporate Marketing at Mirakl