Blog
South East Asia Spotlight: Why Now is the Time to Seize the Marketplace Opportunity
Alexis de Fontenay - September 19, 2022
In our latest regional spotlight, we examine the marketplace opportunity in South East Asia, where eCommerce is currently booming. In fact, 5 of the top 10 countries predicted to see the most eCommerce growth in 2022 are located in the region, and this evolution is set to continue with eCommerce expected to grow by $54bn over the next 4 years. But not all eCommerce is created equal. Marketplaces are outpacing the growth of overall eCommerce by 2X, presenting local retailers with an opportunity to accelerate their digital transformation and boost profitability. 
Consumers are the drivers behind this marketplace boom. A recent global consumer survey found that a large majority (81%) of Singaporean shoppers prefer online marketplaces over conventional eCommerce, and they cited better prices, product selection and shipping times as top reasons why. What's more, 54% of Singaporean consumers reported their use of marketplaces increased in the past 12 months – and 94% expect to use marketplaces at the same rate or more going forward. 
Like other eCommerce markets across the globe, the lion's share of eCommerce growth in South East Asia has so far been captured by digital native marketplace platforms; while Amazon is not active in the region, local marketplace Shopee has successfully replicated the global giant's model, and Alibaba launched a local arm (Lazada). Both these large, generalist marketplaces have gone on to become the most popular eCommerce platforms by traffic in the region, while homegrown digital native marketplace players in Indonesia (Tokopedia & Bukalapak), Thailand (JD Central) and Vietnam (Thegioldidong) are also making waves. 
Instead of fearing the progress of these digital natives, traditional and verticalized retailers in South East Asia are realizing that the marketplace model doesn't belong solely to giants. They are seizing the opportunity to capture some of the exponential growth Shopee and Lazada have already experienced, acutely aware that only the players that do so will avoid getting left behind the competition. In fact, hundreds of retailers across the globe have already taken the next step in their digital transformations by launching their own marketplace, namely an 'enterprise marketplace', including in South East Asia, where the Central Group (including Central and Robinson Department Stores, OfficeMate, and Power Buy), Changi International Airport, Decathlon Hong Kong and Singapore, and Siam Makro Thailand (running the Maknet marketplace) are powering their platforms with the Mirakl Marketplace Platform. 
Why should retailers launch their own marketplace? 
The paths to eCommerce maturity in the US and Europe have been cleared by the likes of large, generalist digital native marketplaces such as eBay, Amazon, and CDiscount. These platforms introduced millions of consumers to the benefits of marketplaces in eCommerce (wider product choice and a highly convenient shopping experience, to name just a few) and created large ecosystems of sellers in the process, as Lazada, Tokopedia, and Shopee have now done in South East Asia. 
However, as eCommerce penetration has grown in Europe and the US, consumers began to seek out differentiated experiences online than what the big generalist marketplaces can offer. They are becoming tired of the expansive bazaar style experience they sometimes experience through the big generalist marketplace. While consumers do want the wider product offering and convenience afforded by these platforms, they also want to shop from retailers they know and trust, and they expect these retailers to do the hard work of pre-curating a wider, but still highly relevant, product selection that corresponds directly to their exact needs. This has opened the door for retailer-led and verticalized enterprise marketplaces.
Enterprise marketplaces are online marketplaces operated by traditional organizations that invite third-party sellers to sell directly to end customers, so that the retailer no longer has to buy or store the stock sold by these sellers.  They enable a retailer to scale their product offering to drive increased traffic and revenue by adding the right sellers at a speed that would otherwise be impossible. Thanks to this model, a retailer is able to react to trends or external market events with an agility that traditional eCommerce models do not allow for. 
The first step in launching a marketplace: defining your strategic vision 
Enterprise marketplaces are an invaluable tool for any organization seeking to meet its customers' needs. They are the beginning of a new way of doing business. Marketplace operators move beyond the traditional pipeline model, in which they buy, make, hire, store, and ship to meet buyers' needs, and turn to the platform model, where they have an ecosystem of sellers and partners to deliver more choice and value to buyers – fast.
Businesses seeking to grow their eCommerce presence by launching a marketplace should look at how they can differentiate themselves to consumers and sellers. This new way of doing business requires a new set of best practices for success.The first step is creating the foundations for your marketplace – a unique strategic vision. 
To help you do this, our team of marketplace experts has pulled together11 essential best practices on how to build a rapidly-scaling enterprise marketplace business, each supported with case studies, examples, and insights from leading retailers operating their own enterprise marketplace.  
Marketplace best practice: "It's vital to integrate your marketplace wherever your buyers are. That means seamlessly incorporating the marketplace into each of your existing sales channels and existing eCommerce platform, and not treating it as a standalone platform. By doing so, you'll be able to hit the ground running, proving the value of your marketplace strategy from month one." Alexis de Fontenay, Vice President Business Development, Asia, Mirakl. 
Are you now ready to take the first step on your marketplace journey? Let's talk about how we can help you build a marketplace that fits your business.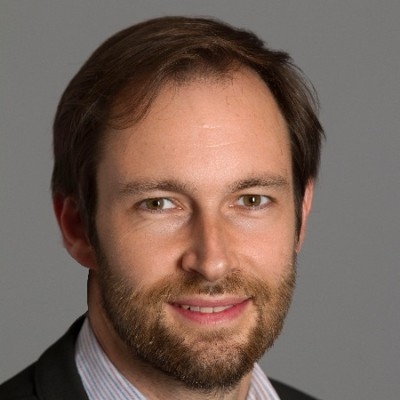 Alexis de Fontenay,
VP Business Development Asia