Blog
Mirakl Named One of Fast Company's 2022 Next Big Things in Tech
Sara Matasci - November 16, 2022
Across the world, enterprise marketplaces are reshaping the way consumers and businesses buy and sell the things they need. From the first day that Mirakl was founded, we had a vision: that marketplaces would empower industry leaders to not only compete, but lead, in the digital-first economy. Since then, we've partnered with hundreds of leaders like Macy's, The Kroger Co., Airbus Helicopters, and Toyota Material Handling to provide them with the transformative technology, expertise and ecosystem they need to capture the marketplace opportunity. 
Today, we're thrilled to be honored for achieving this vision as one of Fast Company's 2022 Next Big Things in Tech, highlighting the technologies that will have a proven impact on society over the next five years. As an honoree, Mirakl's marketplace platform has been included alongside transformative leaders in tech ranging from Canva and Lenovo to innovative commerce leaders like L'Oreal and Walmart.
Continued vision for the marketplace economy
Innovative technologies don't take hold overnight. While Mirakl's co-founders Philippe Corrot and Adrien Nussenbaum saw the massive potential in the marketplace platform, turning this potential into an eCommerce revolution took years of vision, leadership and determined work. 
Now, the marketplace moment has arrived, and the steps we take today will have a lasting, outsized impact on consumers and businesses alike. Mirakl continues to introduce new innovations to our portfolio, providing marketplace operators and third-party sellers with a comprehensive set of solutions to make their businesses more efficient, profitable and customer-friendly. 
Key advancements to Mirakl's technology
Fast Company's Next Big Things in Tech list celebrates solutions that will have an impact on consumers, businesses and society as a whole. With several recent product advancements, the Mirakl solution is poised to impact all three:
Advanced personalization: Mirakl's recent acquisition of Target2Sell makes it easy for marketplace operators to serve customers the exact products they're looking for at exactly the right time. In addition to improving the customer experience, Target2Sell's AI-driven solution has been proven to drive up to 15% higher conversion rates. 

Retail media: Announced yesterday, Mirakl Ads makes it possible for businesses to monetize their eCommerce web traffic across their marketplace and first-party offerings. Mirakl Ads brings together the company's expertise in eCommerce and product data to create a retail media solution that delivers immediate value and ROI to advertisers and marketplace sellers. 

Seamless onboarding: An enterprise marketplace can only succeed with a network of high-quality sellers. With new functionality like FastTrack Onboarding, Mirakl Connect, our "marketplace of marketplaces," connects operators to the best sellers and partners in order to accelerate the process of building and scaling a thriving marketplace ecosystem. 

Global payout: The future of eCommerce is global, but operating across borders can be complicated. Payout, the new global payout solution from Mirakl, is specifically designed to facilitate international workflows for marketplace operators and sellers. 

New platform models: By consolidating operations under one roof, marketplace operators can enjoy streamlined workflows and deliver superior customer experiences. One Creditor, which will soon be available to Mirakl's B2B customers, is a new platform model allowing businesses to act as the central creditor for all transactions. Bringing one of the most important aspects of eCommerce into the Mirakl platform, One Creditor is a breakthrough for B2B marketplace operators and buyers. 
More big things for the future of eCommerce
Consumers and businesses are making their preference clear: marketplaces are the easiest, most convenient and most affordable way to shop. Thank you to our team members, partners and customers who have helped demonstrate why marketplaces represent the future of eCommerce. We look forward to more big things in 2023 and beyond.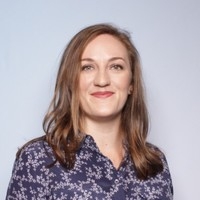 Sara Matasci,
Director, Corporate Marketing at Mirakl