Blog
Forrester Named Mirakl a Leader in "The Forrester New Wave™: Marketplace Development Platforms, Q4 2021"
Fareeha Ali - October 7, 2021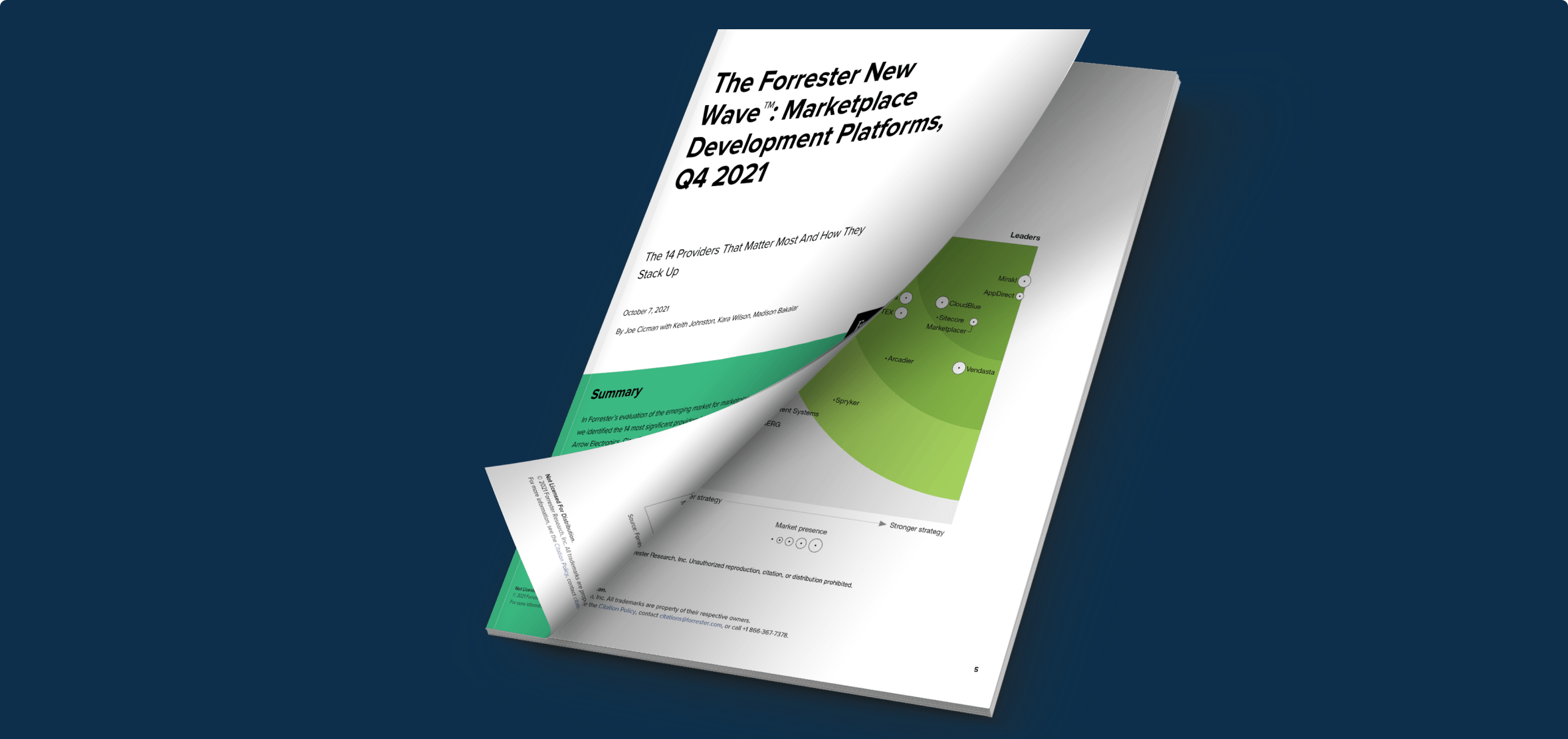 With buyers across industries accelerating their move online, businesses must rise to meet the growing demand for "anything, anywhere, anytime." That's certainly top-of-mind for retailers, wholesalers, and manufacturers as they plan short- and long-term growth strategies.The result: Consumers and businesses now expect greater choice, lower prices, more price transparency, and faster delivery. This, combined with fierce competition from new digital natives, threatens the profitability and even the viability of incumbents. It's why hundreds of companies are turning to the enterprise marketplace model, addressing these challenges head-on by expanding product assortment and revenue streams without the cost and overhead of owned inventory.
The marketplace model was pioneered nearly a decade ago by Mirakl, and as leading businesses have found great success, a new crop of vendors has recently sprung up to attempt marketplace solutions.But operating a marketplace at scale requires a mature, resilient technical architecture, seasoned expertise, and ecosystem of high-quality sellers. Sometimes, it can seem challenging to cut through the growing noise and identify the fundamentals that are essential to enterprise marketplace success.
Industry research firm Forrester tackled this in its first-ever Forrester New Wave™ on Marketplace. Forrester conducted a comprehensive evaluation of vendors and their marketplace solution offerings based on the criteria that it knows is critical to operate a marketplace at scale. Mirakl was named a Leader in the Forrester New Wave™ and rated as differentiated in 9 out of 10 criteria. We believe Mirakl stood out as a Leader because it has the product vision, core capabilities, expertise, and ecosystem strategy necessary to support enterprise marketplaces now and in the future—as it has done already with the more than 300 Mirakl-powered Marketplaces for nearly a decade.
1. Mirakl takes lead in online marketplace assessment
According to Forrester, product vision should be evaluated by how well it aligns with the current and future needs of customers among other things. We believe Forrester rated Mirakl's vision as differentiated because it is based on the central need of the top brands today: to remain successful in the fast-changing eCommerce landscape. Mirakl was founded on the premise of a world that is not monopolized by digital giants, but one where organizations that have pioneered their industries are empowered to compete and lead in an increasingly digital world. Our strategy has and will always be centered around the factors that drive our customers' success.
Mirakl is deeply invested in our success, proactively identifying new opportunities for growth. Bill Bennet, Vice President of eCommerce, the Kroger Co.
Our customers believe demands of "anything, anytime, anywhere" make marketplaces essential for business viability. Their unprecedented growth—more than twice the rate of core eCommerce—has proven this conviction to be true. And our product vision is dictated by what that requires now and in the future:
Enabling innovative business models

Driving operational efficiency with automation and artificial intelligence

Fostering an ecosystem to seamlessly connect operators, quality sellers, and technology providers

Providing the right controls to optimize quality of the customer experience at scale
Mirakl's platform and outstanding track record of enabling B2B marketplace success at scale made them the ideal partner for our crucial marketplace initiative. Bertrand Fontaine, President, SalonCentric, a subsidiary of L'Oréal USA
2. The future of sustainable eCommerce growth: the online marketplace platform model
Looking to the future, Mirakl's goal is to remain the first, best, and only platform to support all types of leading enterprises, regardless of industry or geography. We understand that marketplace is not a "one-size-fits-all" solution and therefore will continue to invest in a composable architecture with a dedicated and specialized focus. We believe in a future in which customers rely on Mirakl's platform as the core engine for all online commerce and will support this through our continued delivery of best-of-breed technology, expertise, and ecosystem.
The sellers on Catch's marketplace are the fuel powering our astronomical marketplace growth. We select our sellers with a focus on quality and trust. This combination of sourcing new trusted sellers and ensuring that every one of our sellers has the data and support they need to grow are the key to Catch's success Peter Sauerborn, Managing Director, Catch
The Forrester New WaveTM Marketplace Development Platforms, Q4 2021 evaluates the 14 providers that matter most and how they stack up, giving tech leaders the ability to select the right partner for their marketplace development platform needs. Download this complimentary copy of the Forrester New Wave™, Marketplace Development Platforms, to uncover where each vendor stands in relation to the others and why Mirakl received the highest score in the current offering category, combined with the highest score possible in the strategy category.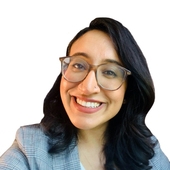 Fareeha Ali,
Director of Competitive & Market Intelligence at Mirakl