Blog
Evolution of Content Plus Commerce: Distributed Commerce
Krithika Rosenthal - January 30, 2020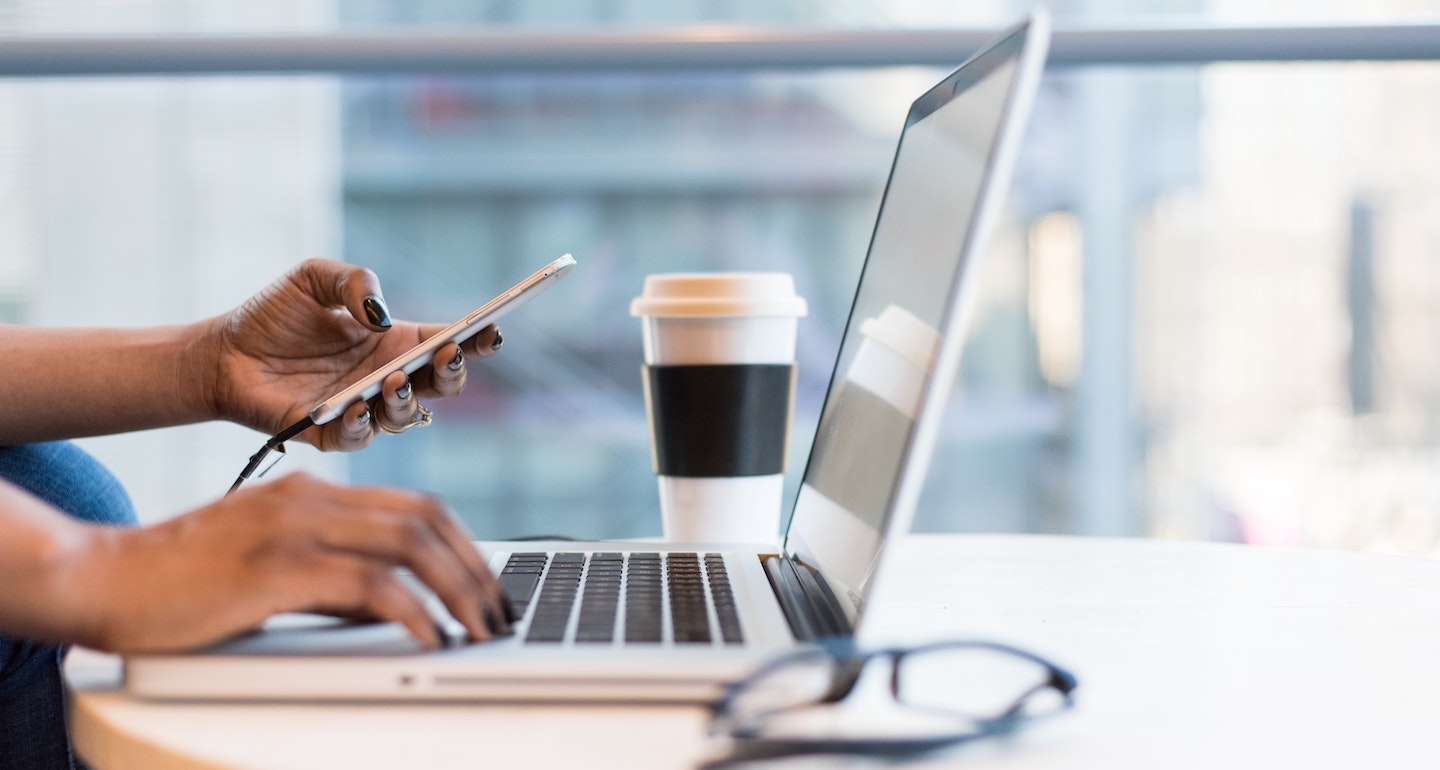 Consumers don't shop channels – distributed commerce makes a reappearance and it looks like it is here to stay.
Increasingly, brands need to make sure they are ever present where consumers expect to find them. Distributed commerce is not a new concept; however, it is becoming more prevalent because of social commerce. It is also sometimes referred to as shoppable content/commerce or universal cart experience.
What is Distributed Commerce?
It is the ability for consumers to buy from embedded content without leaving the platform or page they might be on. This also leads to fewer clicks which usually translate to higher sales, and that makes this even more compelling.
Essentially, it is the buying that happens across any experience or medium that is not restricted to the websites or the brand apps.
Content as part of commerce has always been important but it is becoming even more integral to the overall experience; brands can no longer solely rely on simply directing consumers to a destination or an online store. It is not a key differentiator for a retailer or brand.
Why? Because content-driven experiences are entrenched in commerce now. Look no further than the Instagram Shoppable posts and stories or the publishers, and marketplaces that are making this part of the shopping experience. According to eMarketer's new report, The Future of Retail 2020 the rise in shoppable content in social is leading next phase of discovery and purchase in commerce.
Who's Doing It
In August, Buzzfeed's food vertical, Tasty, launched a partnership with Walmart that provides Tasty app users with "shoppable recipes," allowing them to add the ingredient lists from any video directly into an online Walmart grocery cart for pickup or delivery. Tasty's in-app feature integrates with Walmart's grocery app or its eCommerce site so that users can view their cart, make changes, purchase the ingredients and schedule delivery or pickup.
Shoppable recipe is the latest foray between Walmart and BuzzFeed, the two launched a Tasty kitchenware line featuring cookware, bakeware, kitchen gadgets and accessories in March 2018.
As reported by Winsight Grocery Business, according to Buzzfeed's Chief Marketing Officer, Ben Kaufman "More than two-thirds of our audience have made a Tasty recipe and 90% of American live within 10 miles of a Walmart store, so we're excited to build upon our partnership with Walmart and provide a new feature that will solve the pain point of grocery shopping and make it even easier for our audience to cook their favorite Tasty recipes."
Walmart seems to be really exploring the potential of shoppable content. Vudu, its streaming platform, announced the launch of its original programming, which will be ad-supported with shoppable in-stream ads that will allow users to buy items directly from the ad, or get more information via e-mail.
Shopify is not much farther behind. In Feb, 2020 it announced a partnership with Bon2TV. According to PRUnderground, Bon2TV was founded in Miami, Florida by Ntana Key, and boasts of the largest variety of shoppable interactive videos to inspire any viewer by simply touching or clicking their screen. Unlike Youtube cards, Instagram or other shoppable videos, BON2tv gives exponentially much more data on any given shot within the content and sometimes even by the exact location of an item on the screen.
Shopify merchants can subscribe to Bon2TV and publish their products to the video service that will place in-stream links to contextual products within the content. Merchants can run ad campaigns to be shown higher or more often in videos, buy exclusive placements shoppable videos or, even sponsor interactive content to lead viewers to their store specifically.
During "See Now and Buy Now" interactive videos, users can play, pause, discover and shop what they see at the very moment. Bon2TV videos display brand and product details with an option to Buy Now.
Amazon is forging ahead as well, positioning itself as more than a sales channel into a branding platform. It has been testing Posts, a form of shoppable content that promises a new browse and discovery experience.
Posts help shoppers discover new products and see what's new from brands by browsing feeds of brand-curated content. Posts link to product detail pages, making each post in a feed shoppable. Amazon is also working on bringing shopping into the living room, pitching its over-the-top (OTT) audiences at scale.
Fire TV is among the top OTT devices according to eMarketer, and in 2019 Amazon launched its OTT advertising touting live programming such as Thursday Night Football broadcast and on-demand streaming content from ad-supported channels such as IMDB TV, Pluto, AMC etc.
In a report by Business Insider, Amazon is lobbying advertisers to tie their Fire TV ads to its Alexa voice assistant. Advertisers can now let consumers use Alexa's voice recognition technology to act on an ad and order an advertised product from Amazon.
Shifts Furthering Usage and Adoption of Distributed Commerce
As voice and conversational commerce becomes more prevalent distributed commerce needs to become part of brand's playbook. According to eMarketer, 76.5 million people in the US—nearly 23% of the population—will use smart speakers at least monthly by 2020.
AR (Augmented Reality) and VR (Virtual Reality) uptake is also fueling this shift, eMarketer estimates that the number of AR users in the US will have grown 14.9% to 58.8 million in 2019. Moreover, over 20 million users who began using AR between 2016 and 2018 will have grown accustomed to its use in everyday life.
YouTube's shoppable AR capability is making more accessible – brands can now use a three-dimensional, visual medium of augmented reality (AR) as a powerful tool to tell richer, more engaging stories about their products to consumers.
In a press release by YouTube the new AR-enabled videos will prompt viewers to click the 'try' button. Once they do, their smartphone camera will allow them to test the product while watching the video.
Should they want, they can then click the 'buy' button to complete the purchase. Brands can then understand the consumer behavior, product variations most commonly tried out, and engagement metrics.
What This Means for Brands
It isn't simply inspiring content but also product content that need to be in many more places than ever before, whether it is through publisher/social content or third-party apps such as Drop, a unique rewards platform, or Mavely, a curated shopping app that rewards women for their everyday activities, like shopping, sharing and influencing.
Brands have to distribute their content and the ability to shop in the moment consumers are most receptive. It means thinking about integrating product content with engagement content that can be atomized and adopted by channels. This approach is becoming even more necessary when you operate in a branded marketplace with several other brands and products. Driving customers to the destination can no longer be the primary tactic, it is ensuring the content is contextual in-feed in social or within the native publisher or other environment.
As the commerce experience continues to evolve brands, whether or not they have an eCommerce site, or a marketplace, have to adopt an atomized content approach that can make content shoppable anywhere.
Distributed commerce will become increasingly the norm. Brands have to prepare for this new reality with an integrated content, commerce and media strategy with the right set of tools to enable that capability.
How Optaros Helps Brands
Our team of experts from strategy, content, creative, media and technology work collaboratively to help brands launch and scale capabilities to deliver the right experience to their consumers.