Blog
With FastTrack Onboarding, Sellers Can Now Access Hundreds of Marketplaces Through One Unique Integration
Alexandre Dauber - March 1, 2023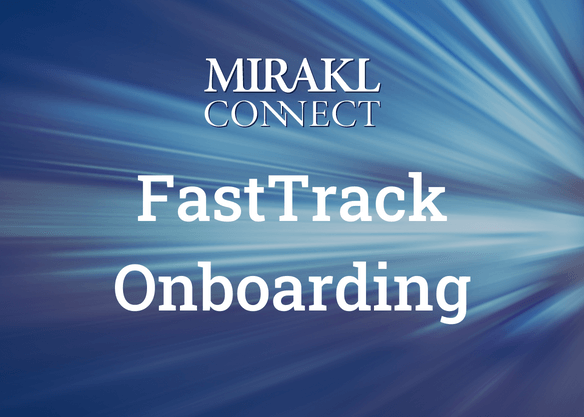 Last year, we announced the upcoming launch of FastTrack Onboarding, a new functionality enabling marketplace sellers to easily access hundreds of Mirakl-powered marketplaces and dropship platforms through only one unique store and integration. After a successful early access program, FastTrack Onboarding is now available to all third-party sellers in the Mirakl Connect ecosystem.
Mirakl Connect already simplifies multi-marketplace selling with powerful networking tools connecting the right sellers to Mirakl's 350+ marketplace and dropship platforms. It's well known that marketplace sellers are the fuel for eCommerce growth. In 2022, $1.2B in sales was generated on Mirakl-powered marketplaces by Mirakl Connect sellers alone.
"Mirakl Connect offers an amazing opportunity for global reach, helping us grow our already mature marketplace business by 15% this year. With Mirakl Connect, we can launch fast, reach new customers, and maintain our reputation as a trusted seller," Bryan Binno, Vice President, RESULTCO, a seller in the Mirakl Connect ecosystem. 
With FastTrack Onboarding, we are proud to take it one step further, becoming the only solution that enables sellers to effortlessly onboard, integrate and manage their operations across hundreds of marketplaces, and all at no extra cost.
A single onboarding to sell on hundreds of marketplaces
FastTrack Onboarding guides sellers through a single store creation process, completing their business information, selling preferences and default shipping settings. Once done, this information is automatically delivered to every marketplace they are invited to sell on. Sellers no longer have to customise their information or replicate this process for every new marketplace.
"As a large seller we knew there were dozens of other Mirakl-powered Marketplaces we were interested in, and that were interested in us. We also knew the only sustainable and scalable way to work together is to use FastTrack Onboarding. We don't need to have 50 different integrations now, just one direct integration in Mirakl Connect," Eskander Matta, President of Tasharina Corp, a seller present on numerous Mirakl marketplaces.
One-to-many integration to manage multi-marketplace operations
Solving the time-consuming challenge of creating a custom integration for every marketplace, FastTrack Onboarding is the only solution that enables sellers to integrate their back office through a single integration directly with Mirakl Connect. This enables sellers to synchronise orders, shipments, stock and price across many platforms. Through new Mirakl Connect APIs, the new PrestaShop connector, and more connectors coming in 2023, sellers can manage everything in one place.
"I definitely recommend FastTrack Onboarding. Integrating directly with Mirakl Connect APIs makes it so much easier to onboard to and manage new Mirakl marketplaces" Daniel Siegmeyer, SAP integration Manager for Thomas Sabo, a German manufacturer of jewellery and watches that sells across multiple Mirakl-powered marketplaces 
Centralize your marketplace operations to accelerate growth
With a consolidated sales overview and unified store management, sellers in Mirakl Connect eliminate time consuming and repetitive daily tasks. And with the centralised customer care dashboard they can serve more customers and keep them happy, effortlessly. Sellers no longer have to log into each individual marketplace to manage their operations – it's all in one place in Mirakl Connect.
The result? Sellers can reach even greater scale and grow revenue, without additional time spent on marketplace management. With no more heavy upfront development, investment of time or additional fees, sellers are free to diversify their platform business risk free and partner with global marketplaces such as Macy's Inc., Carrefour, Leroy Merlin, The Kroger Co., Douglas, and many more. By helping sellers achieve success for their marketplace business, FastTrack Onboarding is supporting Mirakl's customers to achieve true eCommerce growth without limits. 
Interested in learning more? Join our webinar on 5 April to hear from our experts on how FastTrack Onboarding can help you access hundreds of Mirakl-powered marketplaces through one single store and integration.
Already ready to start your FastTrack Onboarding journey today? Sign up or log in to Mirakl Connect.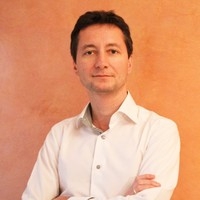 Alexandre Dauber,
Senior Vice President at Mirakl - Developing Mirakl Connect, the central hub and platform for digital marketplace operators, curated sellers, and service providers.