Blog
Which is right for you: a dropship model, marketplace, or both?
Sophie Marchessou - June 13, 2023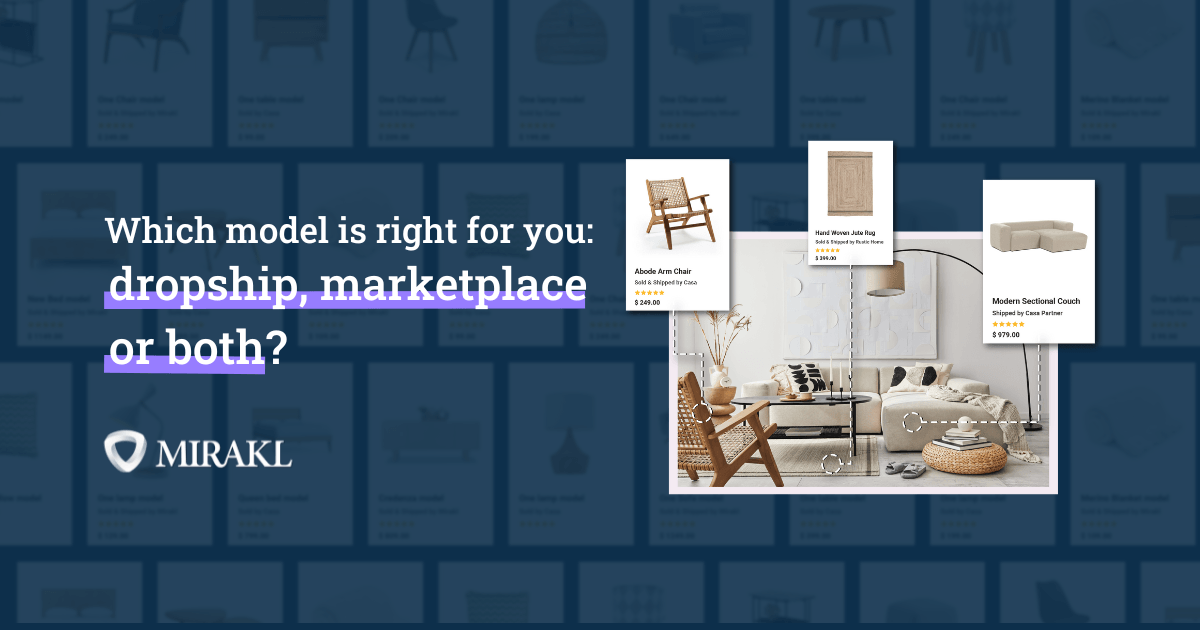 Assortment strategies like dropship and marketplace are not new to the world of retail. In fact, every top 100 retailer, from Walmart and Macy's to Kroger and Decathlon have expanded their assortment beyond traditional wholesale to increase product selection online (without the cost or risk of holding inventory), better satisfy their customers, and drive more profitable revenues.
Rising customer demands, brands who expect alternatives to traditional wholesale, and macroeconomic pressures are forcing organizations to take a closer look at how they can better optimize their assortment. Enterprises are responding by doubling down on dropship and marketplace, allowing these retailers to grow at a rate six times faster than traditional eCommerce last year.
Like many retailers, you may already have a dropship, marketplace or a similar partner fulfillment program to expand your online assortment. You might even be managing several programs in parallel, or selling your products on other online marketplaces. Assortment expansion is not a one-size-fits-all strategy. Traditionally, retailers have adopted either a dropship model or marketplace, or operated the two programs separately. The question today isn't dropship vs marketplace, but rather: how do retailers get both of these strategies working together on a single technology platform to make their owned and unowned inventory more profitable.
In this article, we take a look at the benefits of a unified approach to dropship and marketplace for retailers. For a full analysis on how marketplace and dropship can be optimized together, download our new guide.   
Dropship vs marketplace 
At their core, both dropship and marketplace support an asset-light eCommerce model. While the terms are often used interchangeably, there are important distinctions between the two models. 
Dropshipping is a fulfillment strategy designed to alleviate first-party supply chain constraints, where the retailer makes a just-in-time purchase from the brands who ship directly to the end customer on behalf of the retailer. 

Marketplace is a platform business model strategy designed to make it fast and easy for a retailer to connect their customers with more products by facilitating transactions on their website with third-party brands. 
On the surface, dropship and marketplace have a lot in common. However, the biggest factors which differentiate the models are who is the seller of record and who sets the price. Our 'Which model is right for you: dropship, marketplace or both?' guide, where we take an in-depth look at how legal models and product liability, resource commitment, branding and customer care, revenue recognition and profitability vary between each model.
How to use the dropship model, marketplace, or both to optimize your overall assortment
Because of their structural differences, dropship and marketplace each have a unique way of helping retailers to optimize and expand their assortment:
Loading...
Take German beauty retailer Douglas, which used its dropship business to increase available products by 77% and quadruple traffic in 18 months:
"DOUGLAS has doubled its eCommerce sales in just 2 years and with our partner program, the SEO benefits have been a significant driver of that growth. We're discovering more new customers, increasing overall web visits, and increasing our average basket size as a result. The partner program is essential to our business growth."

Vanessa Stützle, former Chief Digital Officer at DOUGLAS. 
If you have core strategic brand partners where you can only carry 10% of their collection through wholesale, dropship is ideal as it allows you to extend the online offer at no risk. 
US fashion retailer Macy's also added 20 new categories thanks to its marketplace:
"We look at a variety of factors in considering the optimal distribution channel for third-party products, from fulfillment to pricing control to promotional strategy. But in the end it's about driving the customer experience with even more products to meet their diverse needs."

Josh Janos, Vice President of Marketplace at Macy's, Inc. 
If you have loss leaders or greenfield categories, or need additional sources of supply on key core range to avoid out-of-stocks, marketplace provides the lowest barrier to entry.
Both Macy's and Douglas are using dropship and marketplace to meet different business objectives and drive growth. The key takeaway: dropship and marketplace are complementary and taking a unified approach is essential to satisfying customer expectations. 
5 benefits of a unified marketplace and dropship platform
Some businesses still manage each strategy in separate back-end systems despite the fact that dropship and marketplace share the same functional components, including: vendor integration, catalog management, order routing, monitoring vendor compliance and managing vendor invoicing. Developing all of these capabilities twice leads to a lot of duplicate integrations to maintain in your tech stack—not to mention missed opportunities to create both operational and commercial synergies. 
Retailers that combine dropship and enterprise marketplace operations in a single platform gain significant benefits that cannot be achieved when each program is managed in entirely separate systems. The results? Accelerated speed to market, reduced headcount required to manage each program and unmatched supply chain agility.
The Mirakl Platform makes it possible to scale all vendor operations in a single back-end technology platform. A unified dropship and marketplace approach provides 5 benefits, which are set out in detail in this guide: 
Streamline supplier onboarding through a single integration.

Offer more of a brand's catalog.

Get a holistic view of all unowned inventory and make operations more efficient.

Make data-driven assortment decisions and move products to either a marketplace or dropship model.

Gain agility to work with any type of brand, regardless of how they want to sell with you, and future-proof your business.
Showroomprivé.com, a Mirakl customer with a unified dropship and marketplace strategy, cited the agility they gained from their marketplace as a key driver:
"Dropship and marketplace are a significant part of how we diversify our business models and drive more profitable growth. We chose the Mirakl Platform because it is a best-in-class solution for our brand partners and provides the fastest time-to market to get new offers online for our customers."

Damien Fleur, Director Business Transformation, Showroomprivé.com
Ultimately, leveraging a single platform for dropship and marketplace allows you to build a more resilient business and more win-win partnerships with brands, so that you can cater to the current and future needs of your customers. 
Download our 'Which model is right for you: dropship, marketplace or both?' guide today to learn more about these benefits and decide which platform strategy is best for your business.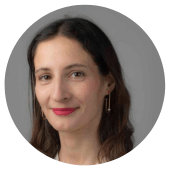 Sophie Marchessou,
Chief Customer Officer, Mirakl