Blog
You're Invited to Mirakl's Global Platform Pioneer Summit
Philippe Corrot & Adrien Nussenbaum - July 21, 2020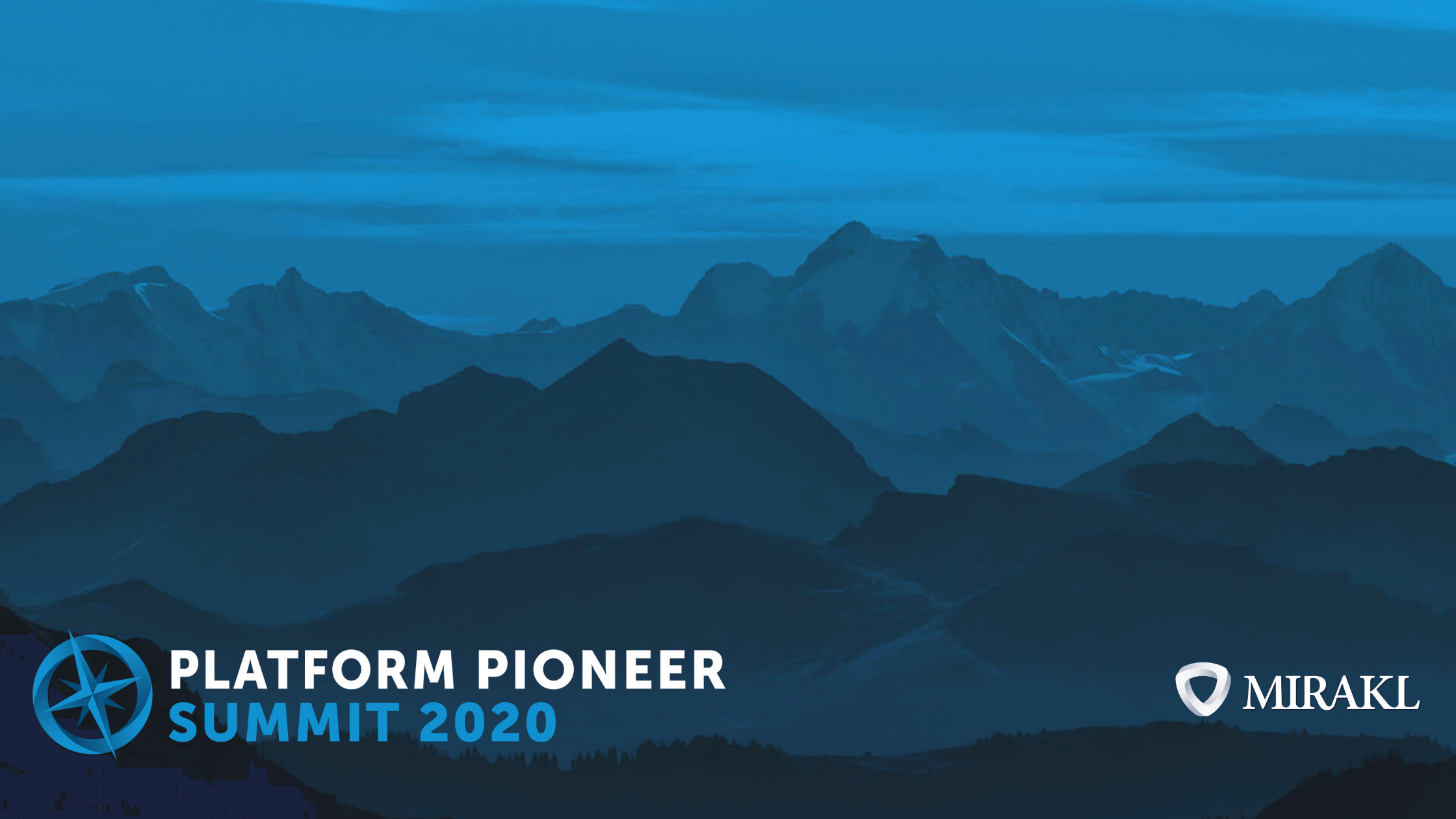 Business leaders are facing a make-or-break opportunity. Step up, and you can solidify your organization's position as a leader in the new economy, where buyers expect anything, anytime, anywhere. That's why now is the time to transform your business with the platform model – the same model that powers companies like Amazon, Alibaba and Uber. When you join Mirakl at the Platform Pioneer Summit on September 9, you'll discover the actionable strategies you need to get it done.
Mirakl customers, as a whole, have achieved real growth even amidst the economic chaos and uncertainty we've faced this year. Our Platform Pioneers, representing 350+ of the largest retailers, manufacturers, distributors, and group purchasing organizations across the globe, saw 111% year-over-year growth in the first six months of 2020. By the end of June, they generated a remarkable $1.2 billion in GMV on their platforms.
This success isn't limited to them. Whether you're a retailer managing store closures or a manufacturer or distributor handling supply chain inefficiencies, the agility and flexibility of the platform model is more valuable than ever. To achieve it, you need to recognize how the platform model can drive hypergrowth for your organization.
We already know that platform companies grow twice as fast, and are twice as profitable and valuable than their conventional counterparts. History shows us that these challenging times are the moments when industry leaders are made. When BCG's Henderson Institute studied the performance of major US companies during the past four downturns, they found that 14% actually managed to increase revenues and profits, despite declines in their industries. The reason? They acted early, they took a long-term view, and they focused on growth.
The 2020 Platform Pioneer Summit is a must-attend event for every executive who wants to seize that opportunity. This year, we've designed a virtual event that will accelerate your platform journey, no matter who your customer is, where you operate, whether you're in the earliest stages of envisioning your strategy or one of Mirakl's longest-running customers.
In every session, you'll discover the actionable strategies you need to lead in our new digital-first economy. You'll hear from industry leaders and practitioners at the forefront of the platform revolution across the globe, like Carrefour, Worten, Toyota Material Handling and Premier. You'll also get the opportunity to connect with marketplace experts – and your peers – on the actionable topics that matter most to your business right now.
This global event is free, as it always has been, for current and future Platform Pioneers who are leading their businesses in the platform revolution. This year, we've packed a full day of insights into just a few hours, and are offering two convenient times for EMEA and Americas audiences. So what are you waiting for? Just visit www.miraklsummit2020.com to register – and we'll see you on September 9.
Philippe Corrot & Adrien Nussenbaum,