Blog
H&M Group Brings a New Model to the Market With Afound
Sara Matasci - July 3, 2019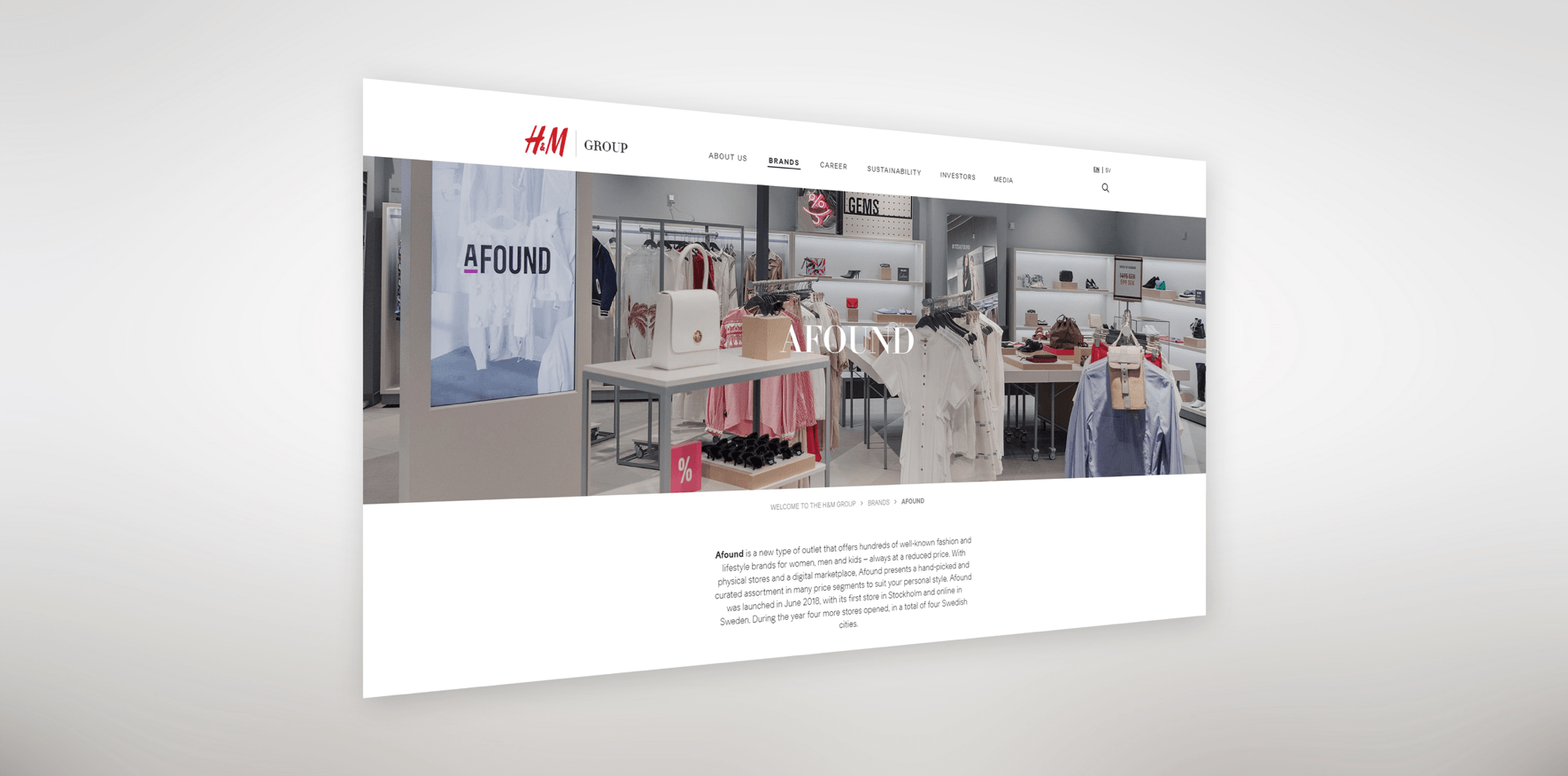 Two years ago, H&M Group – the second-largest global retailer, operating 8 brands in 72 different markets – decided to try a different model. The fashion retailer created an entirely new concept, Afound, that gives fashion new life by offering products that have already been produced, in an online marketplace.
Afound offers hundreds of well-known fashion and lifestyle brands for women, men and kids at a reduced price. With both physical stores and a digital marketplace, Afound presents a hand-picked range from 300+ local and international brands in various price segments.
Afound launched in June 2018 with an integrated in-store experience and online third-party marketplace that brings together H&M brands and other third-party brands. It established itself with six stores in four cities in Sweden quickly achieved success, with GMV increasing 100% year-over-year.To seize on this success, Afound has turned towards a European expansion, announcing plans to launch their digital marketplace in the Netherlands in fall 2019.
"We are now taking an even bigger bet on the marketplace model"
At the 2019 Mirakl Marketplace & Platform Summit in Paris, Daniel Hansson, Head of B2B Sales and Marketplace at Afound, joined Mirakl U.S. CEO and co-founder Adrien Nussenbaum onstage. He shared what Afound has learned since their marketplace launched a year ago.
Loading...
Daniel Hansson onstage with Adrien Nussenbaum at the Marketplace and Platform Summit by Mirakl
Adrien Nussenbaum: It's interesting to see how even a very traditional company like H&M decided to disrupt itself and stop doing business the way it's been doing business to launch this marketplace. Can you tell us more about the dynamics of this project?
Daniel Hansson: It lies in our DNA to be curious and courageous. You need to be adaptive and flexible. With that in mind, we saw this great opportunity to take on the off-price business sector. Seeing that there was friction in the market, we decided, "Let's go take on the bet in this sector." How do you do that – build a new brand with a customer offer? You need to be fast. What we found out is that the marketplace model pays off, because you don't need the big capex. You can start fast.
Adrien Nussenbaum: It's been a year now. What have you learned so far? What are some of the findings?
Daniel Hansson: We launched June 14th, so we were here at the Summit last year getting ready. There's so much that we've learned. If there's one thing that I would like to point out to all of you in here, it's to get going. Strategize by all means, but execution eats at every day. As soon as you start you will learn. Those learnings will help you to trim your business. That is by far the biggest learning: do things. 
Adrien Nussenbaum: I like that. At the end of the day, your customers are the ones that make this project a success or a failure. How are they reacting to this new experience? What are you hearing from them?
Daniel Hansson: We love what they say because it seems like they love us. We follow our customers – thanks to the digital setup we have, and being totally new, we are able to track and monitor our customers' behavior over our channels. We're a hybrid model: we have the stores and we have the marketplace, the digital presence. Reactions are really positive – they're so positive digitally that we are now taking an even bigger bet on the marketplace model. That is where we'll see the scale. 
Adrien Nussenbaum: Can you tell us more about the bet? 
Daniel Hansson: We launched deliberately only in Sweden last year, to learn. We've learned. Now we're starting to leverage, and with leverage comes scale. So, Sweden is one country – there are many more. 
Adrien Nussenbaum: We're looking forward to it. Thank you so much, Daniel.
Marketplaces help you grow faster, without the capex
Following Afound's success in Sweden, the company is now aiming at Europe. Just two and a half weeks after the Summit, Afound announced plans to launch their digital marketplace in the Netherlands in fall 2019. The Netherlands represents the second country for the brand, after Sweden. Afound is a true Platform Pioneer, leveraging the marketplace model to completely upend their relationship with customers, sellers, and manufacturers. Other leading-edge retailers like Afound are taking advantage of the low requirements for capital and faster time to market and launching their own marketplaces. The model isn't just for new brands, either. In the United States, Anthropologie is using a Mirakl-powered Marketplace to expand their online offerings in categories like home goods, textiles, and children's clothing. In France, Galeries Lafayette was able to add 5 new categories and 200,000 new SKUs with their marketplace – and they increased eCommerce revenue by up to 20% as a result.
Whether you're building a new marketplace from the ground up, or you're using marketplace to supplement your owned categories with third-party sellers, your business will scale faster with Mirakl. Talk to a Mirakl Marketplace Expert today to learn more about your options as you develop your marketplace strategy.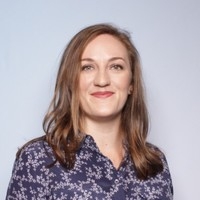 Sara Matasci,
Director, Corporate Marketing at Mirakl